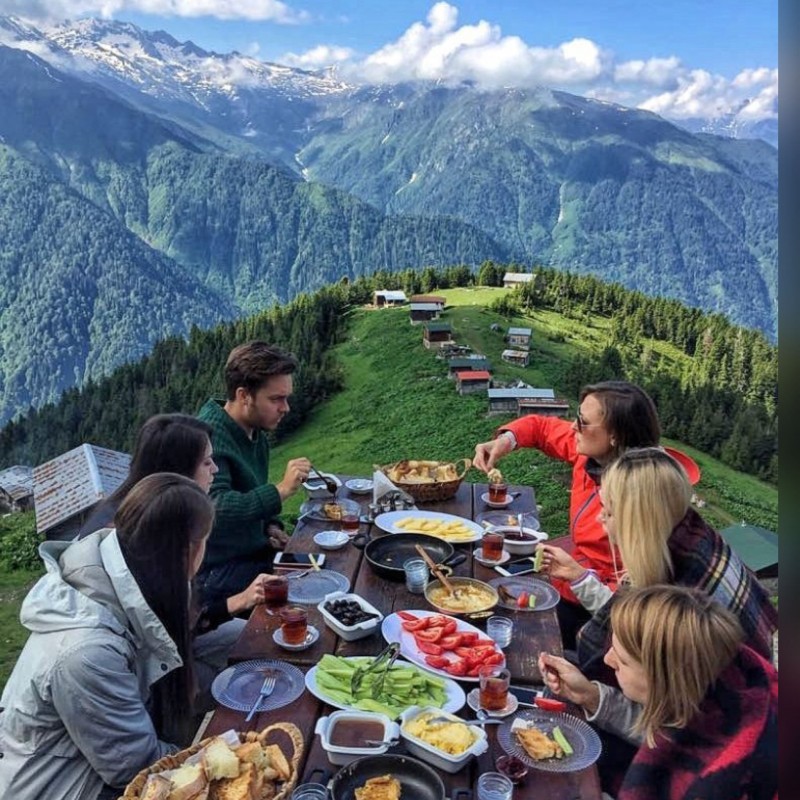 Are you thinking of a place where you have the option to munch on mac-no-cheese or meatless-BBQ while exploring the best hideouts around? Think no more! As Veganism gained popularity in the past few years, the life of vegan tourists has become much smoother. Today you can find some vegan-friendly travel destinations—though only a handful—that offer decent food options to their vegan guests.
Officially declared as 'The Year Of Vegan' by PETA, 2016 saw new trends and innovative breakthroughs in vegan food. Also, exclusive vegan restaurants have also come up in different parts of the world. They have found lip-smacking substitutes for common non-vegetarian delights and offer delicious meals sans any animal produce.
Assuring blissful getaways, these vegan-friendly cities around the world have your food platter sorted while you enjoy your time away from home. Below are the top 10 that must be on your list. But before we explore world's top 10 vegan-friendly travel destinations, here is what Veganism exactly means.
Veganism – A new way of life
Vegans are people who practice Veganism – a practice in which you completely refrain from using animal products directly or indirectly. It supports the use of green vegetables and direct or indirect use of anything grown organically. Their belief opposes cruelty to animals in any form to obtain food or clothing. But the whole concept of veganism is not confined to opposing animal cruelty, most of the people turn vegan because of their compassion for animals, and that they believe in their freedom and right to live.
Vegan diet, by the virtue of antioxidants, infuses energy, reduces cardiac disease, helps maintain a vibrant skin, and doesn't reflect aging. Even better, by avoiding animal products we can actually reduce carbon footprint which is an important aspect of the sustainable environment.
1. Singapore, Malaysia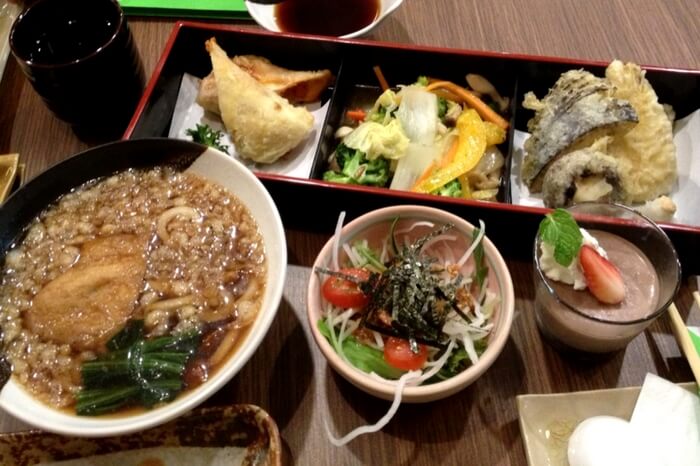 Gone are the days when people stuck to the popular belief of 'a meal without meat isn't a proper meal'. With veganism becoming popular, Singapore has raised itself to be a perfect destination for vegans in the city. Places like Keong Saik Road, Race Course Road, and East Coast Road boast of a few vegan restaurants with assured authenticity and freshness.
Among the popular vegan dishes served in the restaurants here, Organic Ciabatta Bun stuffed with Grilled Soy Patty and smothered with nutty & savory satay sauce is a must-try. Cafe Salivation is a western vegetarian cafe on Race Course Road that serves authentic vegan pizzas, burgers, and other quick eat options!
2. Chiang Mai, Thailand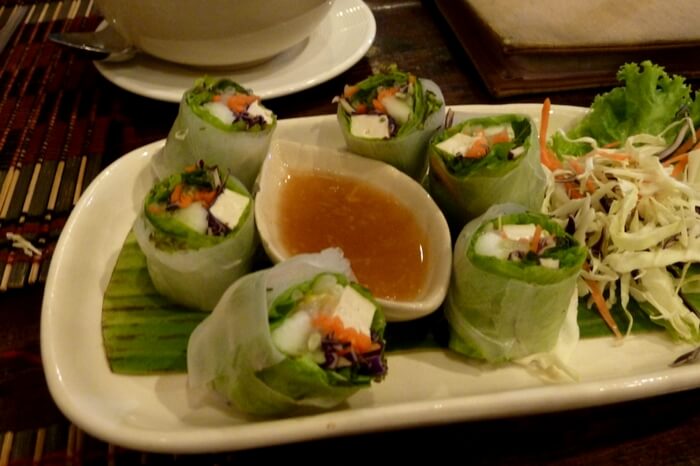 If you are fond of cheap thalis and popular South Indian cuisines, Chiang Mai is the place to be. Another popular Southeast Asian travel destination and a right fit for vegan vacations, Chiang Mai presents travelers with plenty of eating options.
Head towards Nimmanhaemin Rd, Moon Muang Road, Bumrungrad Road, and Wualai Road where you'll come across some of the most authentic vegan food delicacies in Chang Mai. Look for Banana Flower Salad, Egg Noodles with burnt chili paste & veggies – they are a must-try.
3. Taipei, Taiwan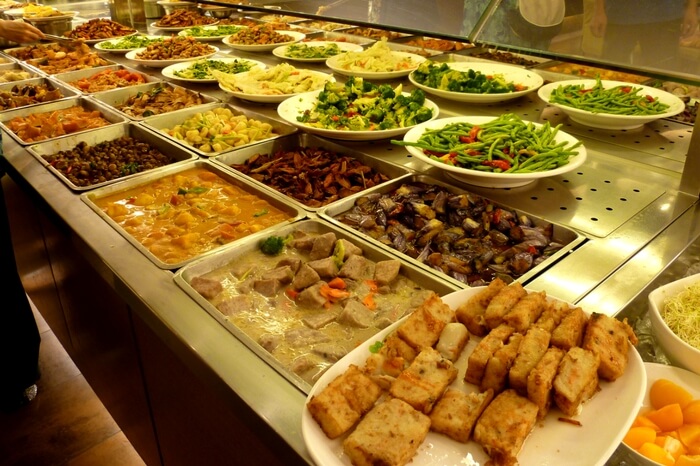 Taipei is another hot favorite vegan-friendly travel destination and definitely a soothing treat to all the travelers visiting Taiwan- the special municipality of China. Speaking of food varieties, Taipei presents its visitors a lot of exciting vegan dishes like Udon Noodles, Black Sesame Tofu, and an array of rice-based dishes.
Clearly, the beautiful city of Taipei, known for its temples and throbbing markets, addresses every vegan traveler's concerns. Don't miss out on waffles made from almond milk & rolled oats and paninis made from veggies. They can be easily found in most of the city's restaurants. Also, there are small-scale family-owned shops selling vegan food around. Go ahead and explore!
4. Tel Aviv, Israel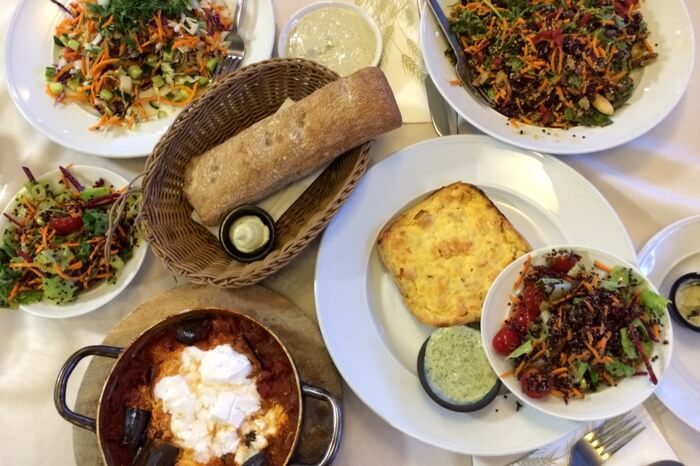 Don't be surprised if a middle-eastern destination pops up while looking for vegan-friendly vacation destinations. Tel Aviv in Israel is another favorable holiday spot where vegans can gorge on delicacies made from 100 percent organic ingredients.
Visit areas around Florentin, King George, and Dizengoff Street to find vegan eateries. From burgers, pizzas and sandwiches to kebabs, you can pick your favorites. Don't worry they all are made up of soy, mushrooms, and other organic produce. Make it a point to try delicious shawarmas made from seitan and lip smacking stews.
5. Berlin, Germany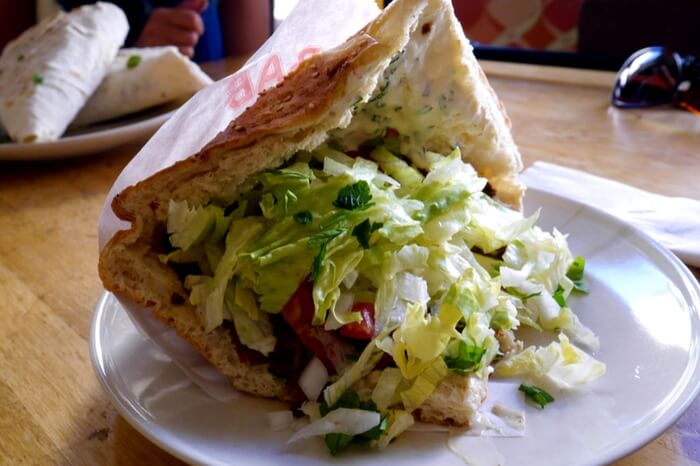 Berlin – the capital city of Germany boasts of a lot of vegan-friendly cafes, bars, and restaurants that offer gluten free vegan food. Head to Helmholtzplatz or Neukolln to explore the best of organic preparations. Grab a steaming cuppa of soup, a platter of salad and gluten free bread, and spreads & smoothies for a healthy meal. The diverse brunch menus of these eateries heavily rely on the green salad, juice, and products made from plant milk.
Don't forget to try Voner's meat-free doner kebabs.
6. Glasgow, Scotland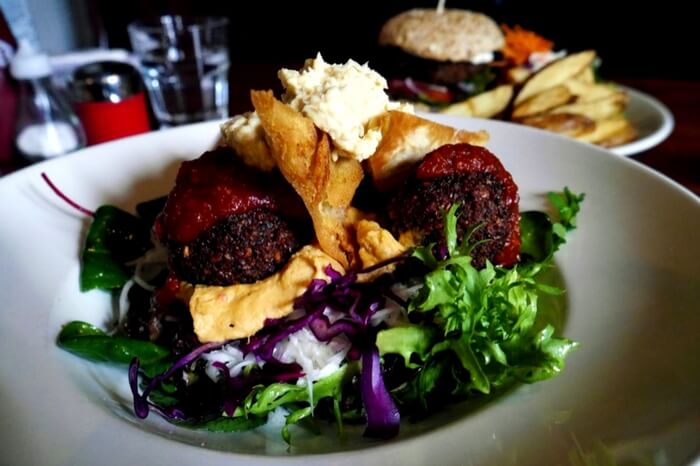 Declared as the most vegan-friendly destination in the UK, Scotland is a heartwarming place to plan a vegan-friendly vacation. The light food menu, quirky interiors, and great music light up the all vegan pubs and restaurants of Glasgow.
The menus in these Glasgow restaurants include substitutes to most of the top notch non-vegetarian dishes, thus offering a huge range of options for locals as well as tourists.
7. New York, USA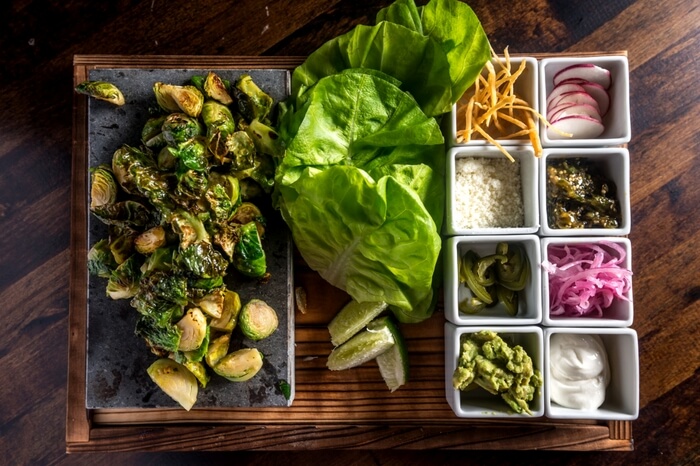 Plan a kickass vegan-friendly vacation in the suburbs of New York. Indeed a paradise for vegans, New York, with its aware crowd, has moved far accepting the idea of veganism and makes for a perfect spot to plan a vacation. Vegetarian dumplings, tofu, bean curd, veggie burgers, faux meat wraps, and bubble tea are some of the top delights of the vegans residing in or traveling to New York.
Manhattan & Brooklyn are two areas that boast of vegan eateries (again, only a few) that are a delight for vegans. From completely organic fast food joints to juice stalls, there's a lot for you to explore.
8. Mexico City, Mexico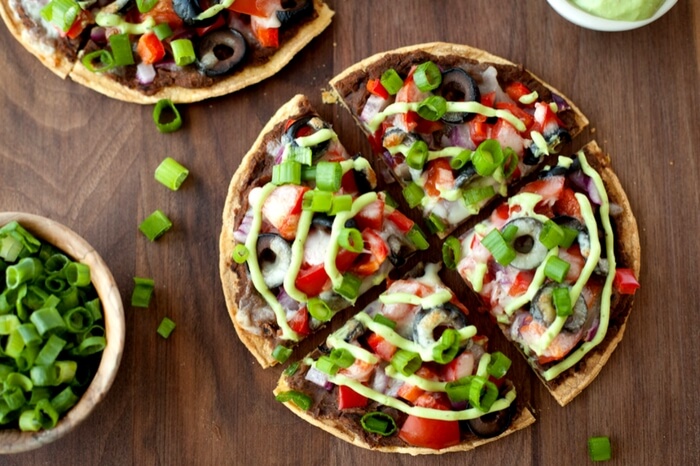 Among all the popular vegan-friendly travel destinations in North America, Mexico must be at the top of your list as it has a lot of vegan restaurants. Places like La Condesa and Doctores near the southwest of the historic center of Mexico City have plenty of recommended vegan eating joints.
The best thing here is that a lot of these eateries have successfully found an alternative to dairy products, like milk (made from rice, soy, coconut, almond); cheese, jam, and butter (made from almond, peanut, macadamia, cashew). Food ingredients like vegan Nutella and yogurt have only made life simpler for travelers visiting this southern nation of North America. Among other food varieties vegan pizza, salad, falafel, and moussaka are also preferred by vegans.
9. Portland, Oregon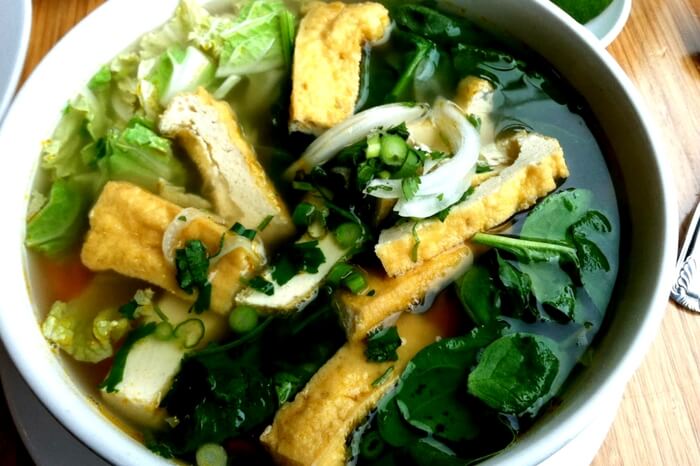 It won't be wrong to quote Portland as a place that eats, sleeps, and wears veganism. Declared as No. 1 vegan-friendly destination in the USA by PETA for the year 2016, Portland is another of the most vegan-friendly cities that must be at the top of your bucket list. From vegan barbecue to upscale dining options, Portland is a gourmet's delight.
The city has gone one step further to spread a word about veganism by opening Oregon Convention Center – The country's first vegan mall that comprises of a bakery, grocery, clothing shops, and even a tattoo parlor. You will be in for a pleasant surprise with vegan food cart scattered around the city.
10. Buenos Aires, Argentina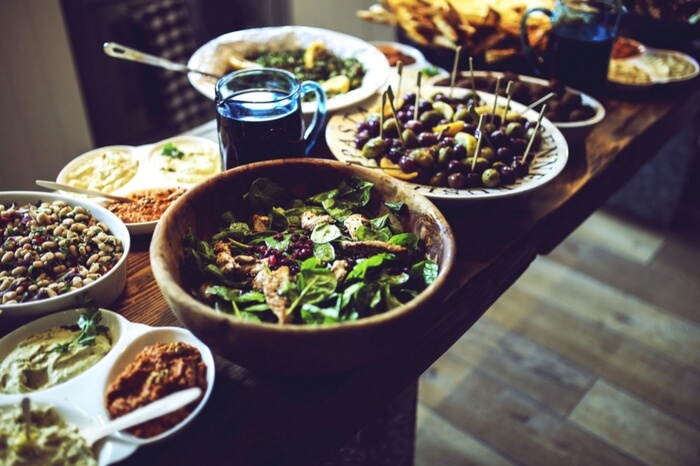 Down in South America, Buenos Aires is one of the most vegan-friendly cities where you have some of the most recommended vegan food joints taking care of your fooding worries. From fast food to the main course, Buenos Aires is another place that belongs to vegans.
Choose from a variety of dishes that mainly includes salads containing lentils and quinoa, falafel sandwiches, and vegan pizza containing potato cheese. No wonder why Buenos Aires is another hot destination for vegans around the world traveling to South America.