While a combination of flowers , books, and trays is a timeless way to style a coffee table, there's no reason not to experiment with more creative ideas. Here, we highlight 20 chic ways to add some extra flair to your coffee table.
Weave in a Sentimental Item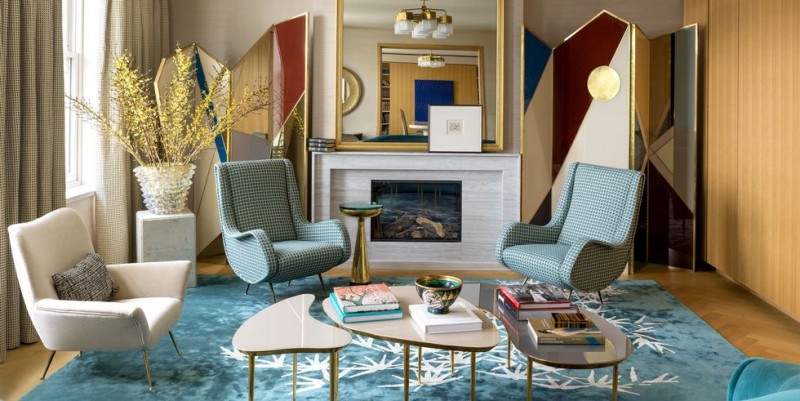 Whether it's a family heirloom or a ceramic that you've treasured for years, incorporating a sentimental element into your coffee table decor adds a special touch. Plus, it's the perfect conversation starter, which is necessary for every interior.
Add An Air Of Mystery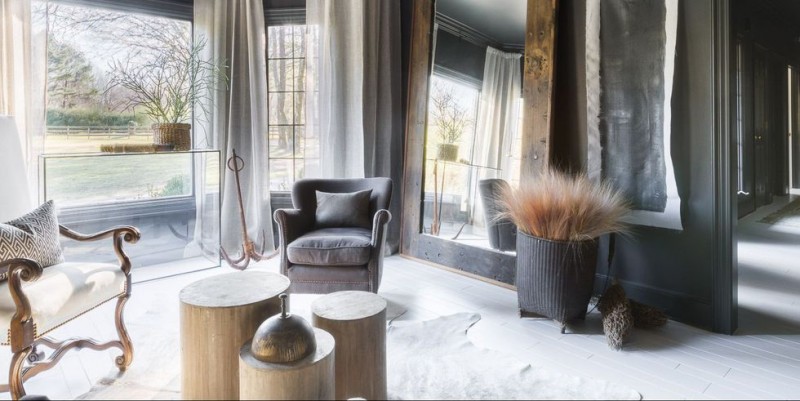 A brass cloche is the singular (and somewhat mysterious) piece of coffee table decor in the living room of designer Shawn Anderson's country-meets-gothic farmhouse in Memphis.
Stick To A Single Color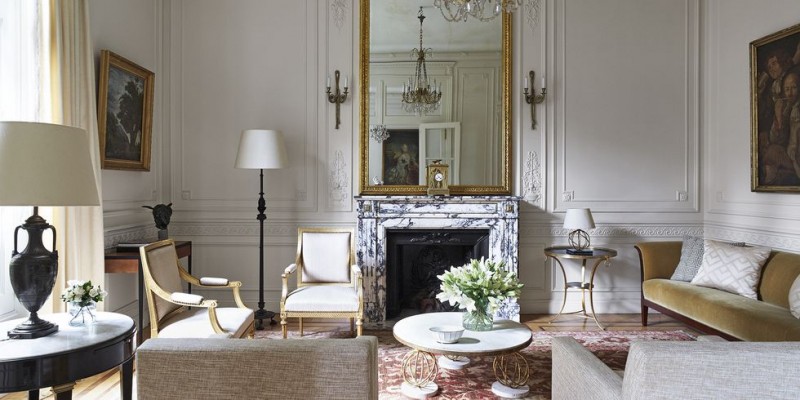 The circa-1950 Sphere cocktail table and lamp in this Buenos Aires living room are by Jean Royère. A simple white bowl and blooms add to the room's monochromatic palette.
Light It Up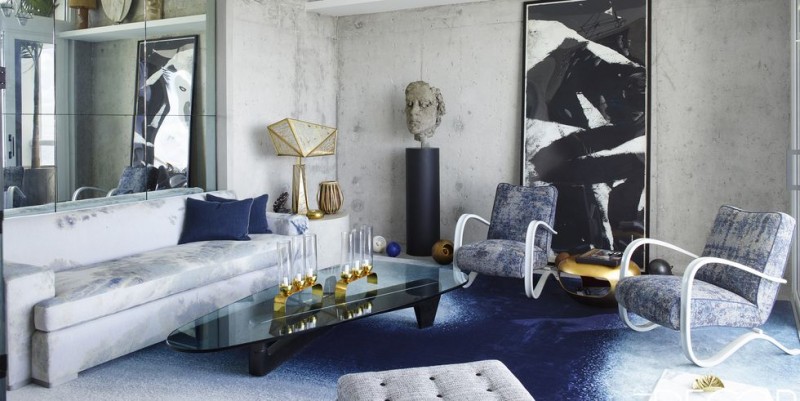 A duo of candelabras tie this living room's gold elements together in glamorous harmony. The sofa from designer Jean-Louis Deniot's collection for Baker is in a Martyn Thompson Studio fabric, the 1930s Jindrich Halabala chairs are in a JAB Anstoetz fabric, the vintage cocktail table is by Paul Frankl, and the gold side table is by Hervé Van der Straeten; the 1920s bronze-and-alabaster chandelier once hung in the Villa Kerylos in France, the indoor-outdoor rug is by Galerie Diurne, the artwork is by Franz Kline, and the shelf holds a Roger Desserprit sculpture (center) and a French 1940s lamp.
Go Minimalist When Furniture's Heavy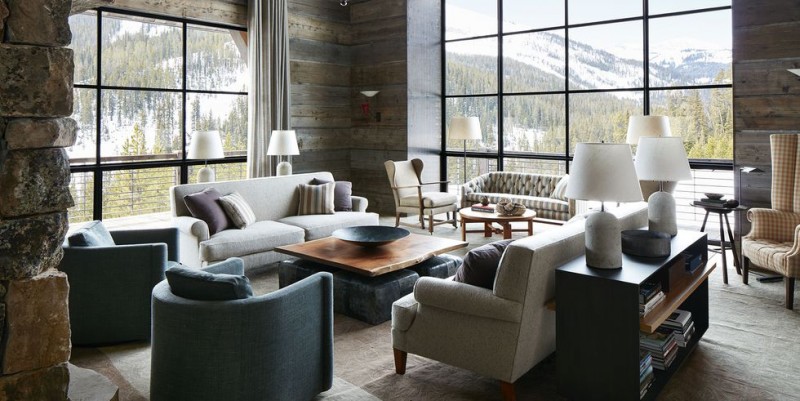 Designer Shawn Henderson pared down the coffee table decor in the living room of this Montana mountain home. The custom sofa, in a JAB Anstoetz fabric, is by Dune, the 1950s chair (left) is in a Dedar fabric, and the custom armchair is covered in Arabel fabrics; the 1930s orange lacquer–and-shagreen sideboard is French, the 1950s Murano glass table lamp is by Seguso, the 1955 chandelier is by FontanaArte, the custom rug is by Beauvais, and the Venetian plaster walls are in Benjamin Moore's Stonington Gray.
Display Your Art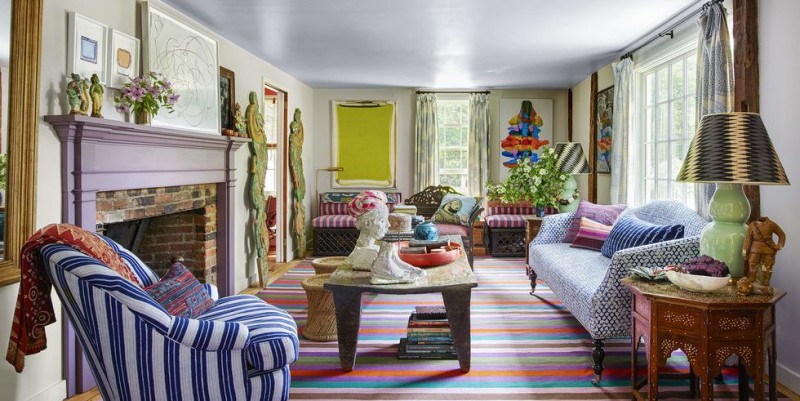 A bust sits on the coffee table from India in the living room of designer John Robshaw's Connecticut home. The living room sofa and its fabric are by John Robshaw for Duralee; the armchair, custom banquettes, and bone-inlay side table are all Robshaw designs.
Mix Rustic With Refined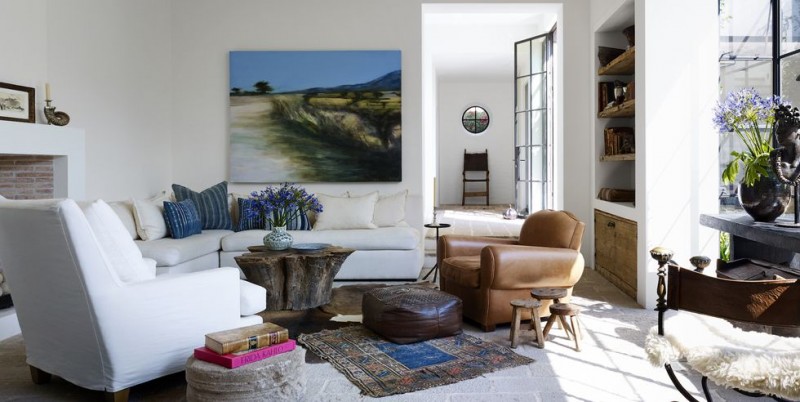 The cocktail table inside designer Rela Gleason's San Miguel de Allende home is an inverted polished tree stump, a stone mill wheel serves as a side table. A ceramic vase and a leather-bound book keep the look classic.
Choose A Statement Table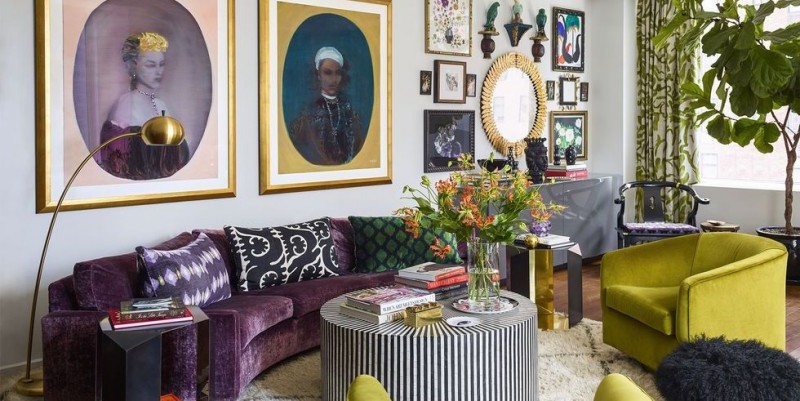 If your table makes a statement on its own, whatever you place on top of it is just a bonus! Inside a PR maven's New York City home, the coffee table and floor lamp are by West Elm. On top you'll find an array stylish books, fresh flowers, and chic trinkets.
Try More Than One Table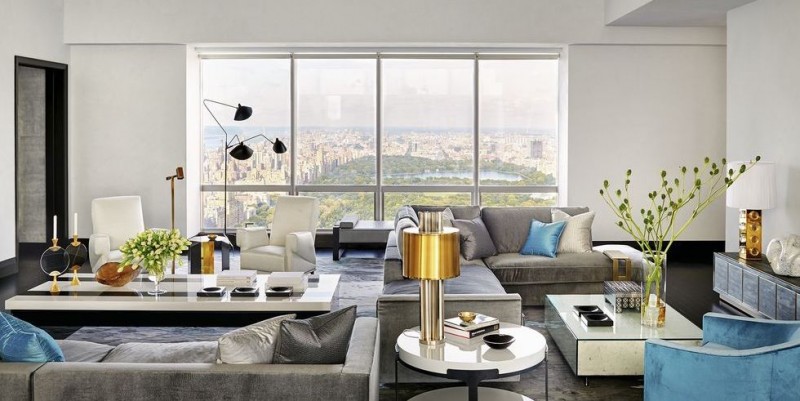 The sleek living room of a Manhattan apartment designed by Jamie Drake and Caleb Anderson of Drake/Anderson has two separate sitting areas and tables of various sizes throughout. The glass cocktail table by Fredrikson Stallard is filled with feathers, the round side table is by Holly Hunt Studio, the lamp on it is by Charles Paris and the custom rug is by Tai Ping.
Accent With A Single Dish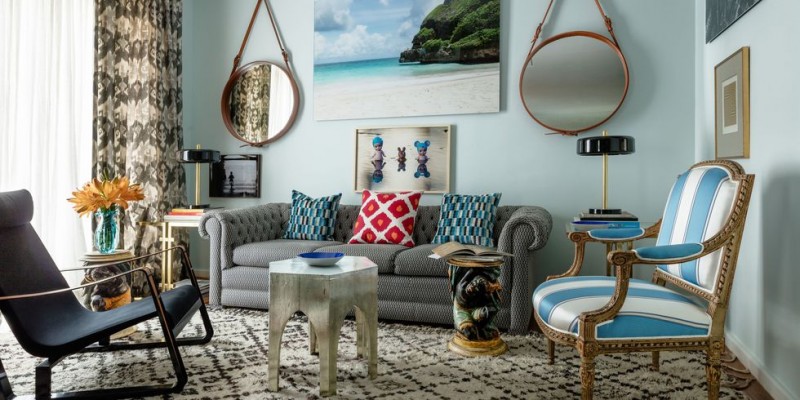 If your coffee table is tiny in size, like the one in this São Paulo duplex, all it needs is one of your favorite artisan bowls or plates to elevate it — especially if the rest of the room boasts maximalist decor.
Display Your Collection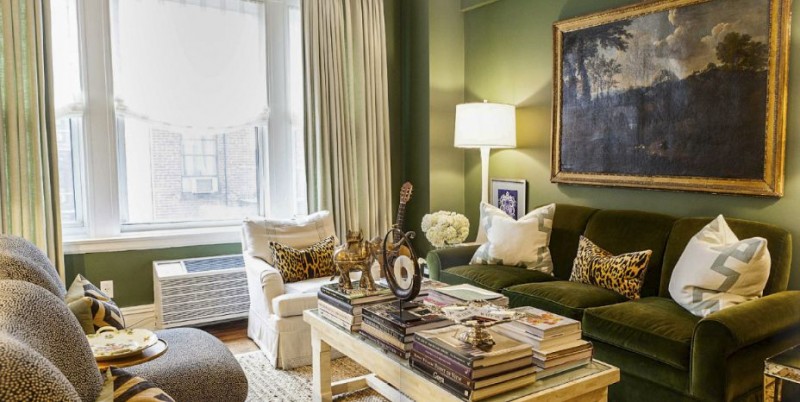 Stack books on your cocktail table as a foundation for your collection of eclectic knickknacks. In an apartment on New York City's Sutton Place, trinkets and miniature sculptures give the living room a chic but eclectic vibe.
Opt For Two Long Tables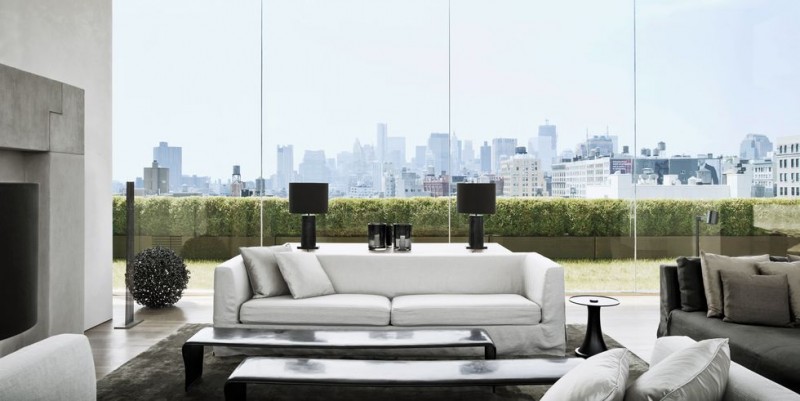 In the New York living room of hotelier Ian Schrager's apartment, two long tables divide the couches. The visual illusion itself is the decorative piece — simple and effective.
Add A Pouf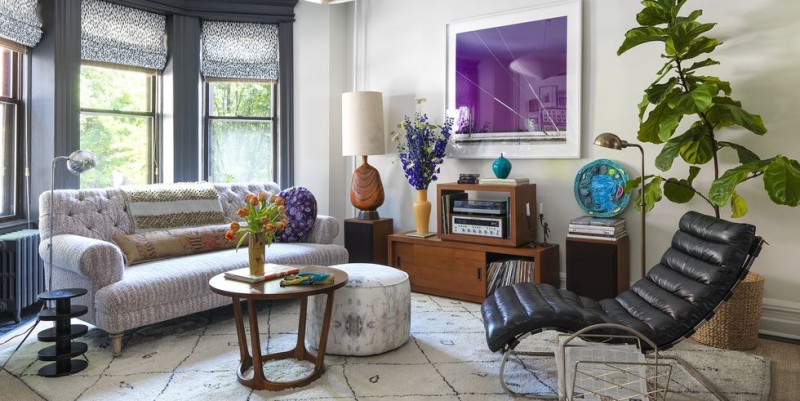 In the living room of Kate and Rem Reynolds's townhouse in Windsor Terrace, Brooklyn, the wooden cocktail table is Danish and it is accompanied by a pouf. Extra seating and texture play? Yes, please.
Meticulously Stack Sets Of Books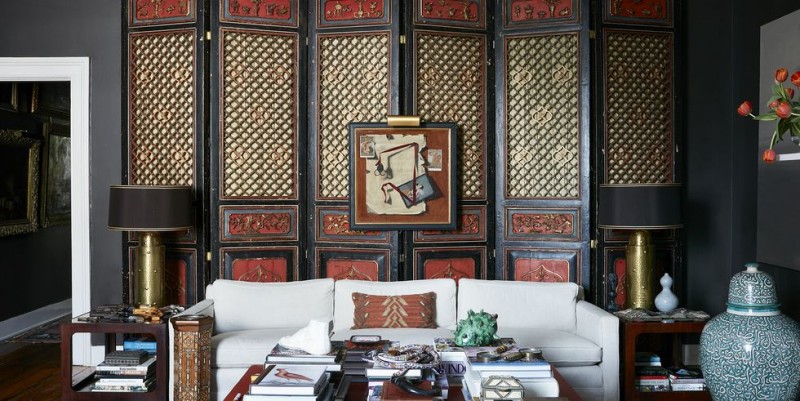 In the living room of antiques dealer John Pope's Charleston, South Carolina apartment, the statement red cocktail table was found at auction. It is topped with meticulously stacked sets of books and a sprinkling of trinkets that ensure the colorful table is still visible.
Dust off Your Retro Finds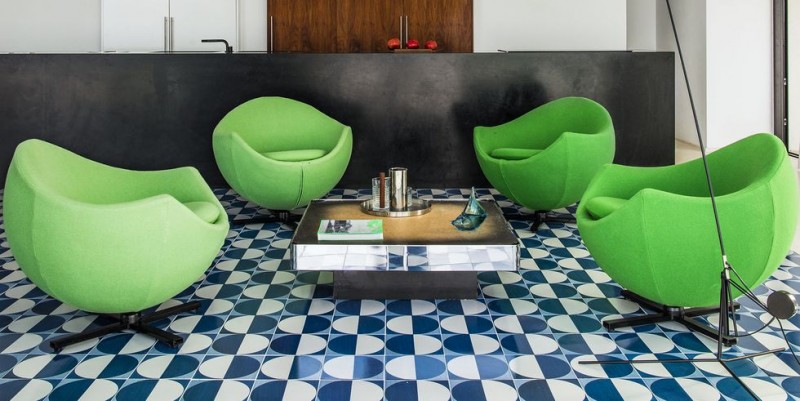 In Ibiza, this living room is outfitted with a mirrored 1980s coffee table. The ceramic tiles reflect off the centerpiece creating a psychedelic effect.
Repurpose Old Materials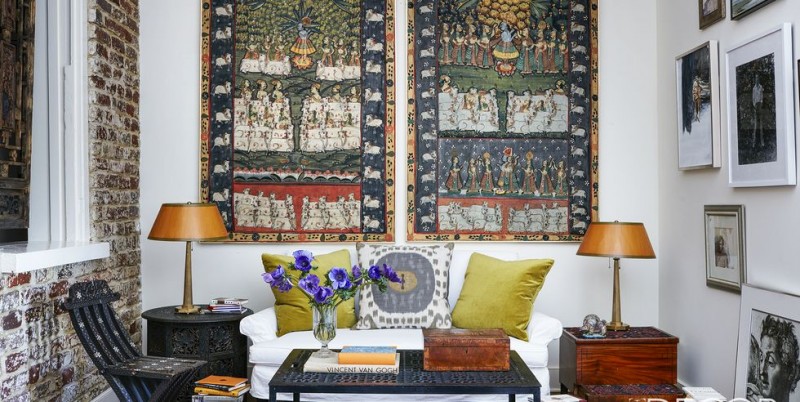 The cocktail table in a Charleston, South Carolina sitting room was made out of a floor grate from the owner's great-grandparents' Missouri home.
Stay On-Theme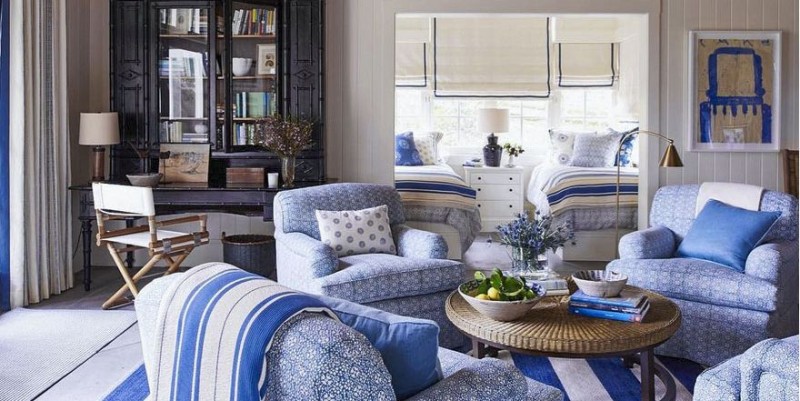 If you're a fan of nautical decor, bring it to your coffee table design. This wicker table fits in perfectly with the coastal decor of the space.
Choose A Colorful Base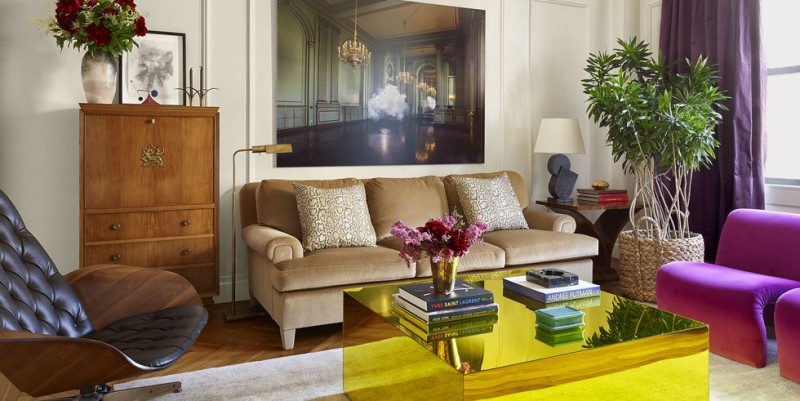 In the living area of interior designer Kimille Taylor's Upper West Side apartment, the center table is topped with a sparse selection of books and flowers (of course), allowing for the dazzling yellow table to shine for itself.
Accessorize With Sculptures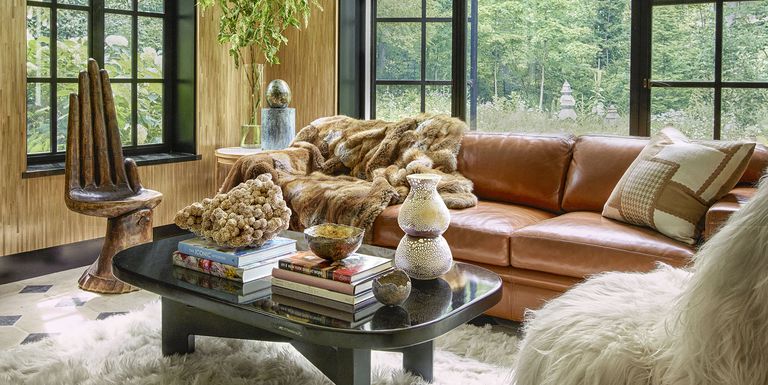 In an upstate New York house, the family room is anchored by a cocktail table by Etienne Allemeersch from Art-Design-Carta. The table is decorated with dramatic sculptures in hues similar to the rest of the room's neutral decor.
Pick A Table With Statement Legs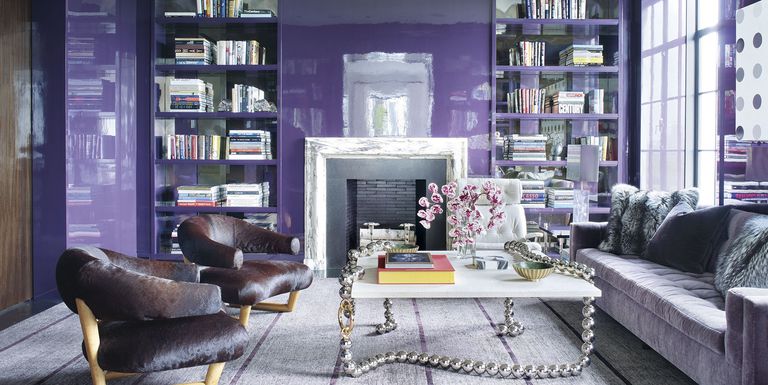 In a Manhattan home library, the Mattia Bonetti coffee table is custom-made. The unique table legs easily make it the focal point of the room without competing against the classic coffee table accoutrements like a vase full or orchids.