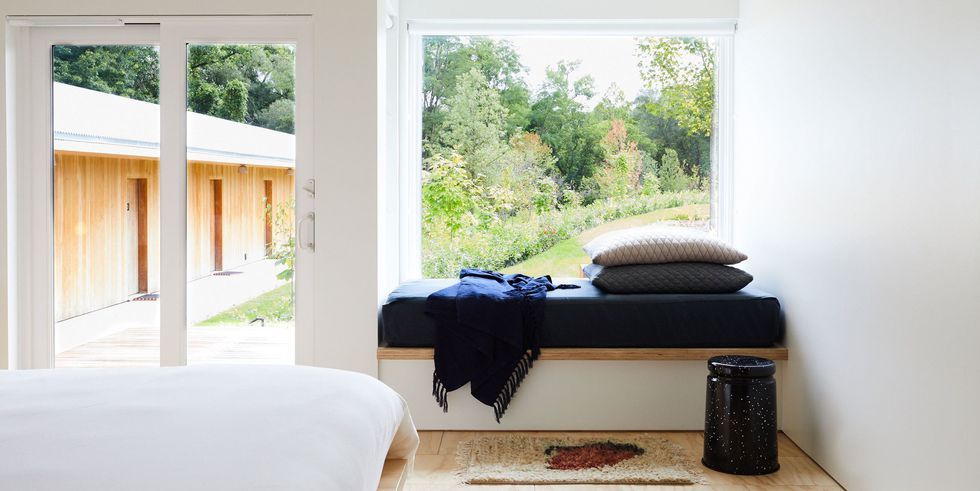 There's nothing quite as dreamy as a cozy reading nook, especially if it's nestled into a corner right next to a large window (a good view doesn't hurt, either). Not to mention, they're the perfect solution to those awkward living room and bedroom corners you don't know what to do with. So whether you're looking for some design inspiration to beautify every corner in the house or you're in need of a nice space to unwind in with your favorite author after a long day, these stylish reading nook ideas will point you in the right direction.
Stay Simple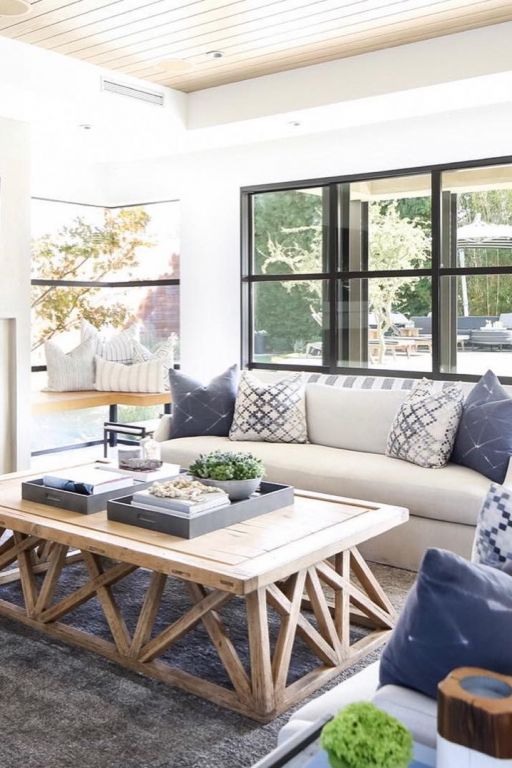 Though it's by no means the central focus of this living room, our eyes are immediately drawn to that reading nook peaking out from the corner. It can function as a bench as people come in and out of the home or as a peaceful reading nook. Just add throw pillows and voila.
Strive For Sophistication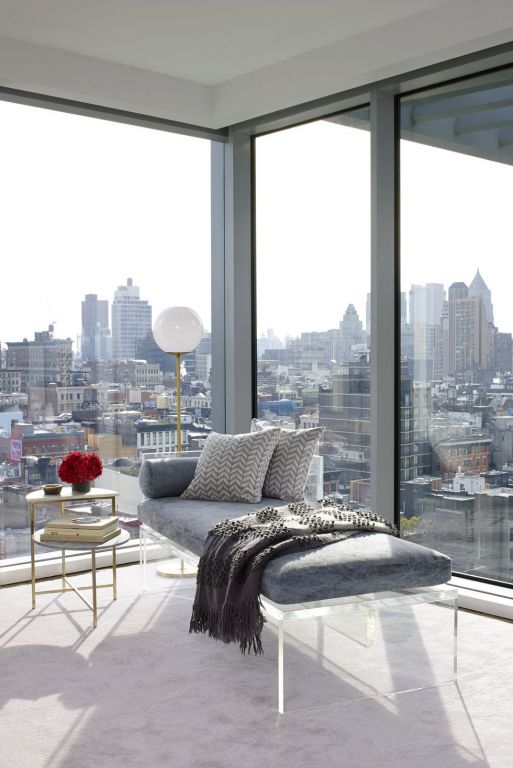 It might be hard to focus on the pages with this view as the backdrop, but that's why it's facing inwards. The modern floor lamp and lucite frames chaise create a nice juxtaposition against the more sophisticated and traditional elements, like the nesting tables.
Get Creative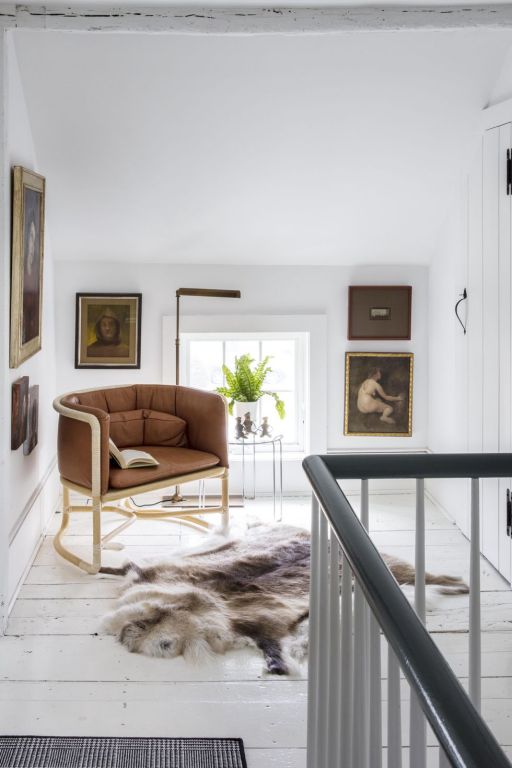 This hallway landing could've looked just fine with a classic console table situation, but we love how it's been transformed into a private little hideaway. Plus, a console table would've blocked that natural light. For a similar look, opt for crisp white paint from floor to ceiling with a traditional gallery wall, a modern arm chair and reading light, and then warm things up with a fur throw rug.
Stretch Out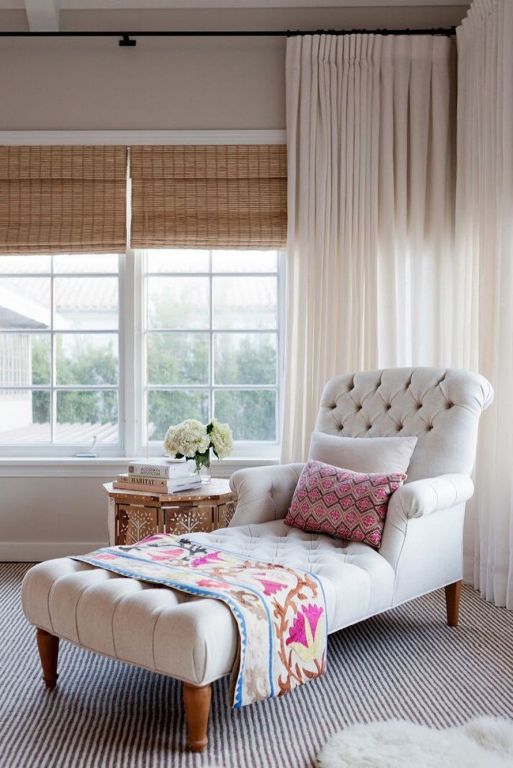 If you have a large enough space to work with, choose a comfortable and spacious lounge chair or chaise to anchor the space. Finish things off with some bright and cheerful printed throw pillows and blankets.
Do It All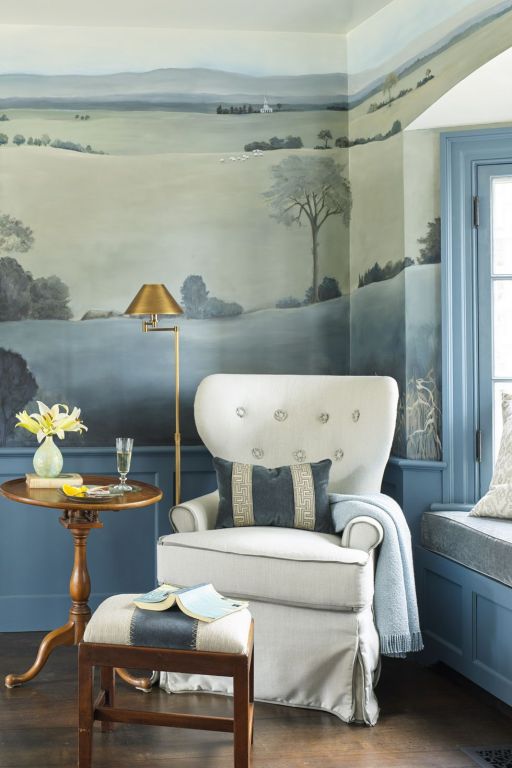 Why choose between a window nook and a reading chair if you can have both? Take notes from the stylish corner above with a custom built-in bench right next to the window and then place a traditional arm chair next to it. An upholstered stool will give you the opportunity to lean back, too. Now you can choose either setup depending on your mood (and how much lumbar support you're craving).
Maximize Space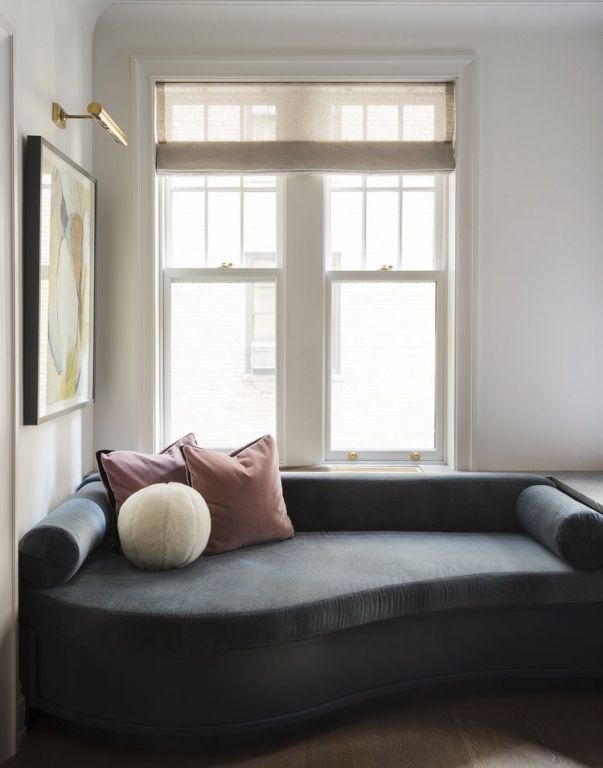 A built-in window seat is the perfect solution if you have tight living corners but really want to a place to curl up in with a book that isn't your bed. Velvet upholstery gives a formal touch and promises comfort. The wall sconce also helps save space while still getting the job done.
Create A Hideout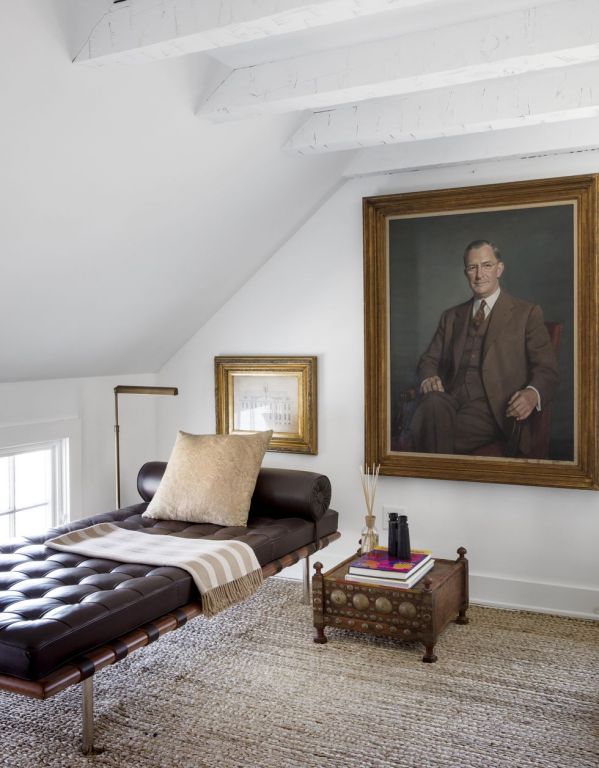 If we could live in this little space and never leave, we would. With just a few pieces and innovative proportion play, this oddly shaped room is now thoroughly chic and comfortable. And a chaise lounge is perfect for cat naps, too, when you aren't in the mood to read another chapter.
Stick To Minimalism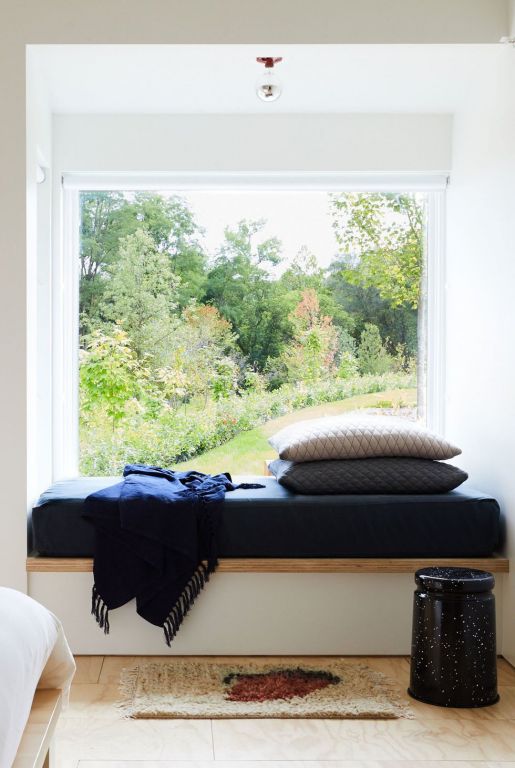 We love how this reading nook immediately brings our attention to the arresting, calming scene outside. If you're home has bones like these, keep things simple with the basics: We're talking a couple of blankets and pillows for optimal coziness, an overhead light, and a side table to rest your books and glasses.