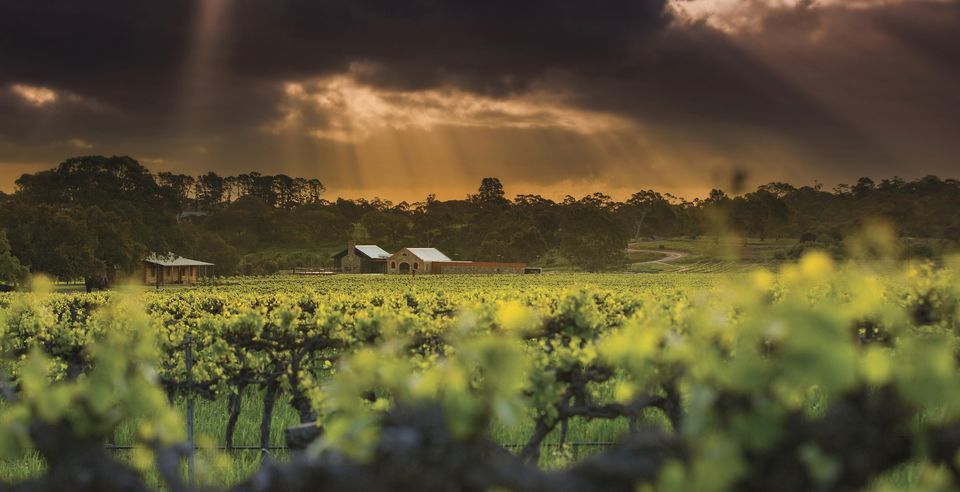 Meet the locals of the famous Barossa Valley wine region on this small, personalized tour. Experience the magnificent sights, taste the gourmet dishes and taste the world-class wines with an experienced and knowledgeable guide.
Experience
Highlights
Try the famous wines of Barossa, Shiraz, Cabernet, GSM or maybe an Eden Valley Riesling
Taste gourmet dishes like Maggie Beer and Barossa Valley Cheese Company
Get to know the interesting personalities of this region, from winemakers to cheese producers to Cooper
Breathe in the fresh country air and enjoy the spectacular views from vantage points or cellar doors overlooking the rows of vineyards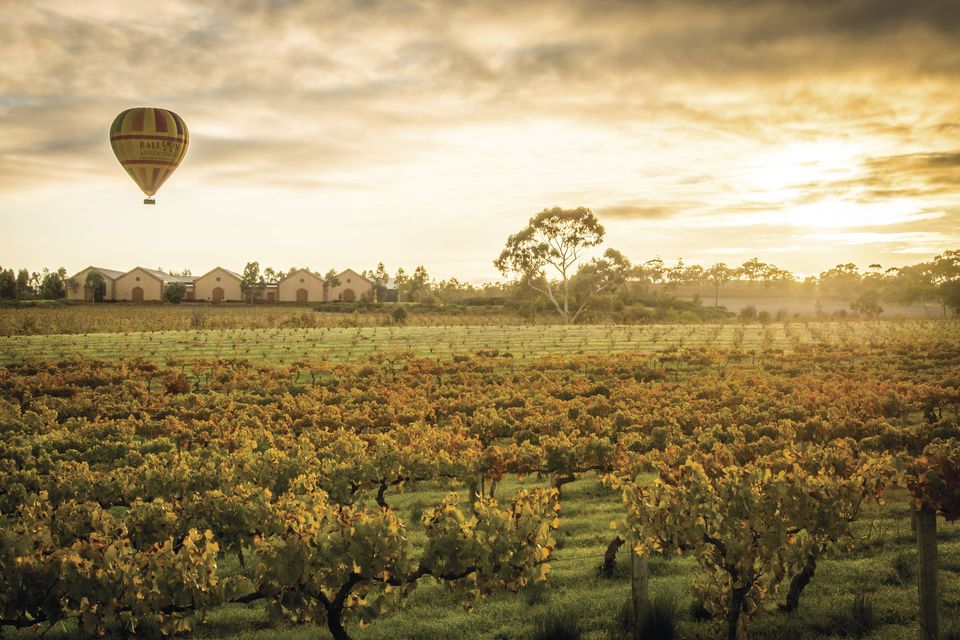 Full description
Start your day with a pick-up at your doorstep in a hotel or other Adelaide accommodation. Learn about the history of Adelaide, South Australia and the legendary Barossa Valley as you travel comfortably on your way to the spectacular wine region in a modern fleet.
Her first cellar visit on this day will be Dell'Uva Wines. At this boutique-style cellar door, guests can enjoy a truly unique offer that gives a taste of what the Barossa Valley is becoming known for. Dell'uva offers a different view of the status quo with one of the largest collections of grape varieties in the country. With more than 40 different European grape varieties, your appreciation for what the valley has to offer will extend beyond the classic reds of Shiraz and Cabernet. This venue also shows the forgotten art of amphoras (fermentation in clay pots lined with wax), and there is much to learn and a lot to taste.
Next, experience the majesty of Seppeltsfield, a historic icon of Barossa, and an integral part of its historic history. Get to know the story of the Seppelt family, the phenomenal liqueur wines on which they have built their reputation, and try a wide range of their current wine offer. Do not forget to ask about the Centennial Collection, the only wine collection of its kind in the world, currently stocking more than 120 years of successive vintages. For the art lovers, a feast for the eye awaits in the old horse stables (the first structure built on the estate). Today it houses the Jam Factory, an eclectic mix of artist studio and demonstration space. Consider the art, make a unique purchase, and even meet with the artists themselves, right there in their studio / creative space. Guests will continue their exploration of the Seppeltsfield Estate with a visit to Vasse Virgin, a marvel of natural products based on virgin olive oil. Treat your skin to these natural products or try the wonders of Australian-made virgin olive oil. A beautiful collection of skin and body care products, gourmet food and a great place to pick up a special gift for the loved ones who would not make it to Barossa with you.
No trip to Barossa would be complete without stopping at one of Australia's most famous gourmet food ambassadors, Maggie Beer, at the Farm Shop. Explore the farm shop and sample a wide variety of Maggie's delicacies. Take a walk through the picturesque countryside and enjoy the sights, sounds and smells of the farm, as well as a beautiful lagoon with resident ducks and turtles for entertaining and entertaining.
After the first few stops of the day, it is not unusual to lick a bit - you will have lunch now. You will enjoy a gourmet lunch with regional products such as traditional German smoked meat (to match the history of the region), gourmet cheese, locally baked bread and other delicacies. The venue for lunch varies depending on the availability of the venue and includes wineries such as Grant Burge, Z Wines, Thorne Clark and Rosenvale Wines. There's always room for a small cheese tasting even after a lunchtime break, especially if it's a selection from the award-winning Barossa Valley Cheese Company, a handcrafted cheese maker that uses local dairy products with a focus on soft cheeses whenever possible. Cheese is very durable and you can certainly make some purchases to enjoy later or to share with friends.
Next, it's time for an overview of the valley, from the valley's most famous vantage point, Mengler's Hill. From here, guests have views of the sprawling valley, from the eastern to the western crest and to the wheat belt. Your experienced and knowledgeable tour guide will point you to specific sights and tell you a bit about the regions and the various vineyards that you can see from here.
This is also a perfect opportunity to take pictures. Practice your selfie skills here (your guides will help you choose the perfect shot).
Finally, experience the premium wines and local hospitality of one of the region's boutique wineries, such as Z Wines in Tanunda. They are owned and run by sisters with a long family history in the valley. Their family history goes back to some of the very first settlers here. As winemakers and wine sellers, the sisters produce spectacular wines and serve them in a beautiful cellar door with a truly unique decoration. Other cellar doors that can be replaced subject to availability include Rosenvale Wines, Thorne Clark in the Eden Valley region and Grant Burge Wines. * Locations can change.
Return to your accommodation in Adelaide around 4:30 pm with a smile and lasting memories.

Includes
Experienced leader
Modern and comfortable vehicle
Lunch in the style of a plate
tastings