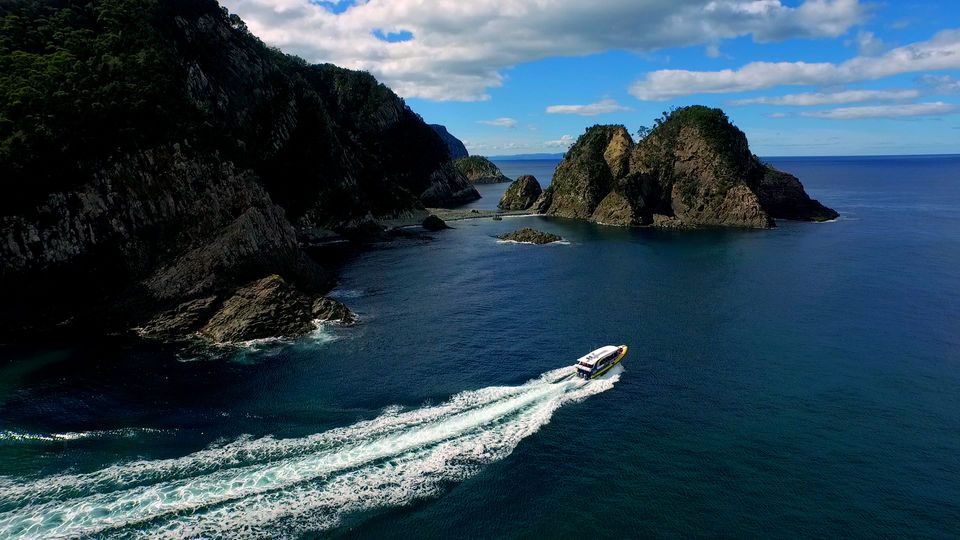 Enjoy a 3-hour wilderness cruise to explore the rugged coastline of Bruny Island in search of local wildlife. Explore the island after the cruise.
Experience
Highlights
Pass some of Australia's highest cliffs
Experience the wildlife in abundance, including seals, migratory whales and birds
Enjoy some free time after cruising to explore Bruny Island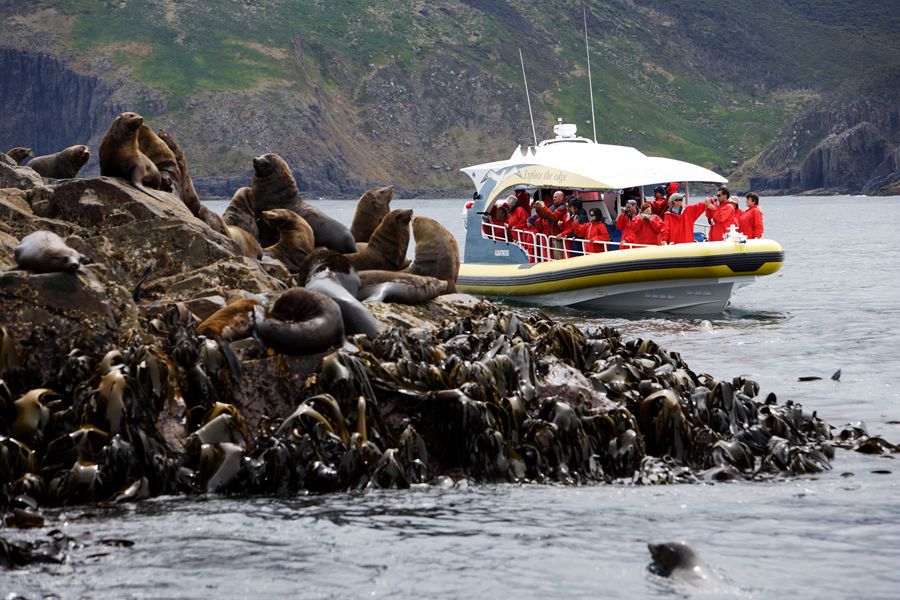 Full description
Pass some of Australia's highest sea cliffs and be mesmerized by the breathtaking Breathing Rock. Enter deep-sea caves, cross the narrow gap between coast and monument and feel the power of nature as the Tasman Sea meets the force of the Southern Ocean.
In this 3-hour activity, you'll be looking for wildlife such as seals, dolphins, migratory whales and seabirds with a guide. The brothers drift quietly past rare nesting seabirds and a large return home for thousands of seals.
The purpose-built yellow boats feature stepped outdoor seating and excellent all-round visibility. After the cruise, you will have time to explore Bruny Island.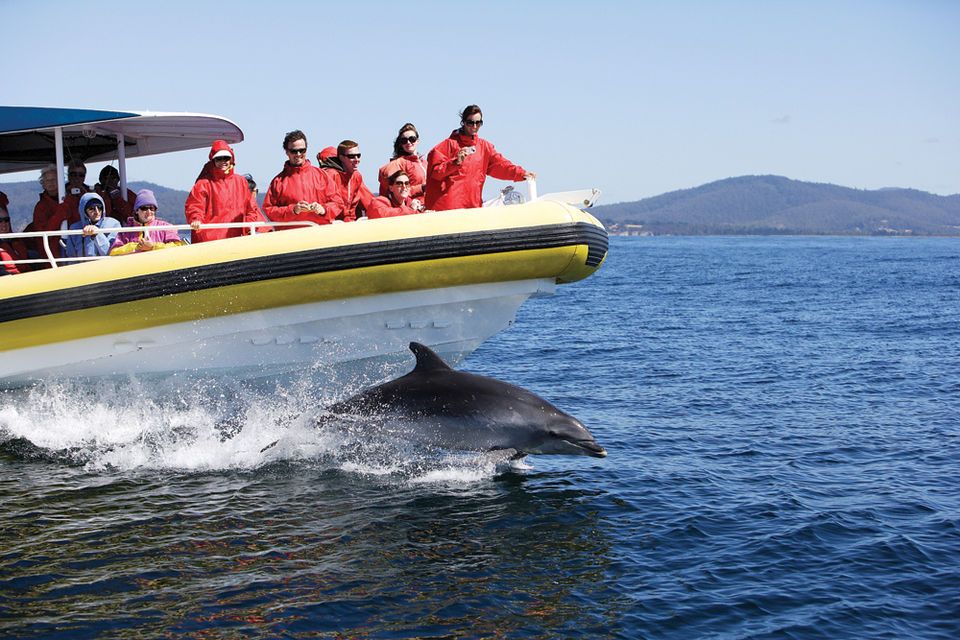 Includes
3-hour wilderness cruise
slicker
What is not included?
Pick up and leave
to eat and drink