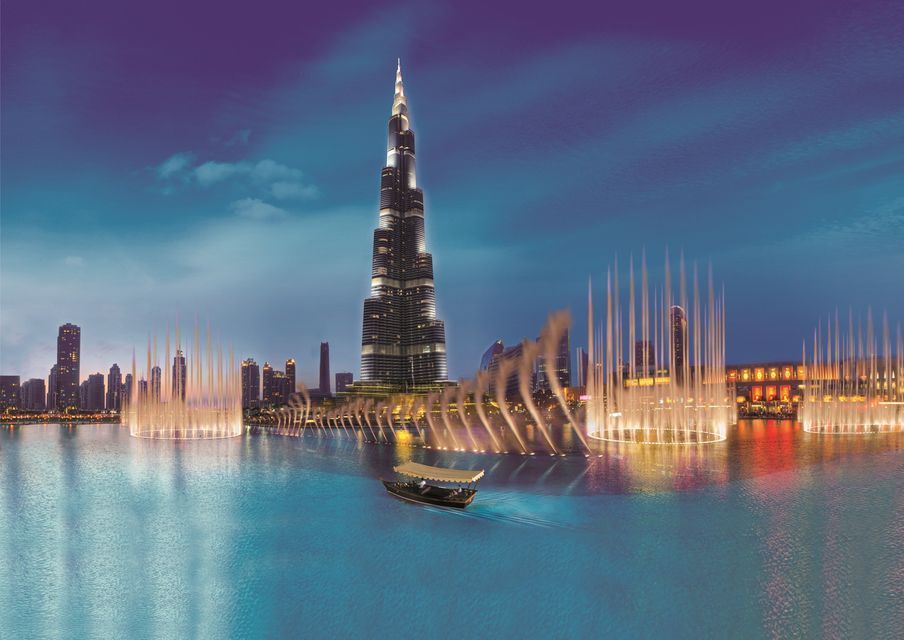 Experience the lights of the Dubai Mall Fountain Show on a 30-minute ride on the traditional abra water taxi. Climb into the wooden boat on the Burj Lake. Admire monuments such as the Burj Khalifa before looking over the grandstand to the lighting.
Experience
Highlights
Take the traditional water taxi "abra" on Lake Burj
Admire the lighting of the Dubai Mall Fountain Show
Enjoy a breathtaking spectacle of 6,000 lights and 22,000 gallons of water in the air
Experience the city's best show with the Dubai Fountain Lake Ride in the front row and see the largest fountain in the world
Be enchanted as the fountain performs a variety of songs from classical to contemporary Arabic music and world music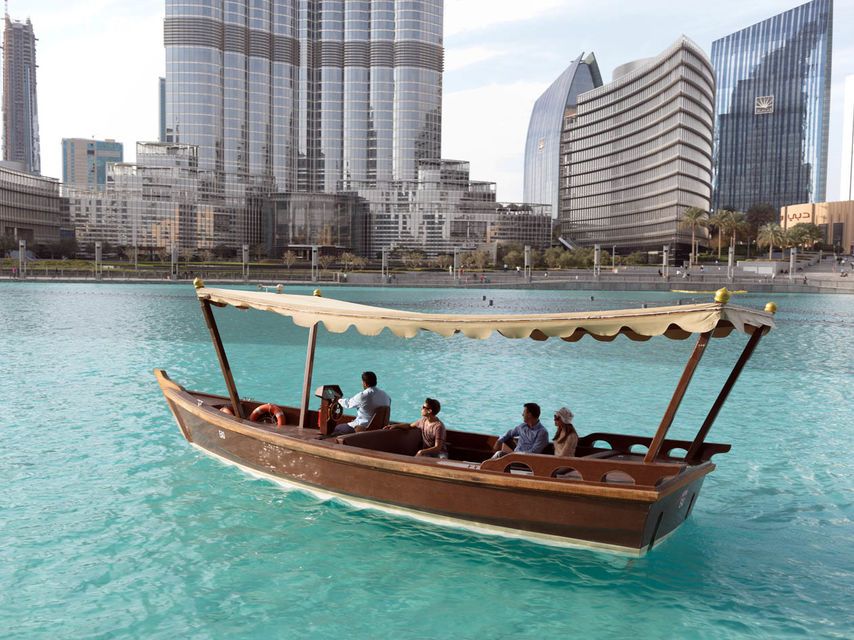 Full description
Marvel at Dubai Mall Fountain Show lighting on a 30-minute cruise abra water taxi. The Dubai Fountain, a fascinating water, music and light show in downtown Dubai, is the tallest fountain in the world. With a length of over 300 meters, the Dubai Fountain is located on 23 acres of Burj Lake and offers a variety of tunes.
Climb into the traditional wooden boat on Burj Lake and pass by some of the city's most famous monuments, such as Burj Khalifa, Souk Al Bahar and the Palace. Admire the breathtaking skyline of the city from the water before you stand on a grandstand overlooking the lights. With only 6 people per boat, you can admire the visual spectrum of over 1,000 water expressions from an exclusive and intimate perspective.
Watch in awe as the fountains light up in a visual spectacle of 6,000 lights, 25 colored projectors and 22,000 gallons of water! See a breathtaking choreography of light and water synchronized with classical, Arabic and world music, leaving you breathless.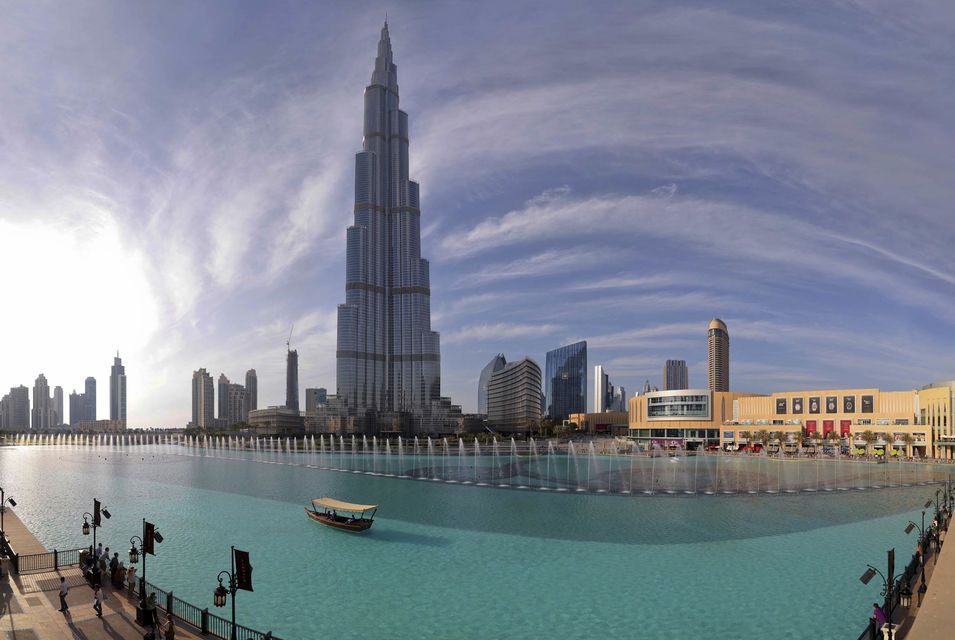 Includes
30-minute boat ride on the traditional water taxi
What is not included?
See The Price