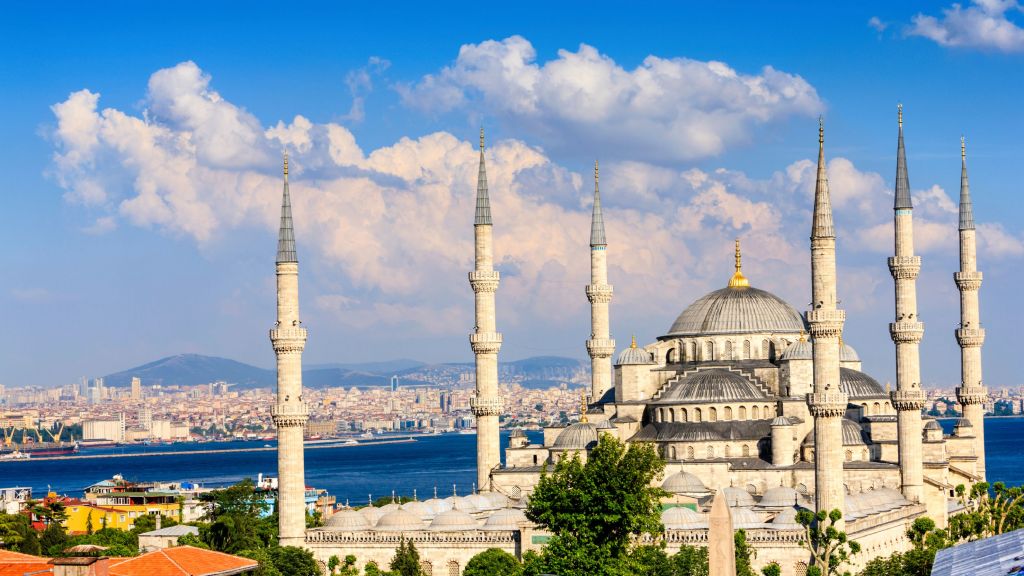 Istanbul is an incredible city filled with towering mosques, ancient stadiums and grand bazaars. Today you can experience them all on this wonderful guided day tour!
Highlights
Be amazed by the beauty of the Blue Mosque
Stand in awe at Hagia Sophia
Bargain your way to greatness at the Grand Bazaar
Full description
Istanbul straddles East and West, enticing your senses and expanding your perceptions of the world around you. Todays full day tour will give you a glimpse at some of Istanbul's incredible sites and sounds and leave you with a deeper understanding of this rich land.
Begin your day at one of Istanbul's greatest architectural masterpieces - the Hagia Sophia. This 6th century basilica will stun you with its towering minarets and beautiful handcrafted mosaics. It is called, by some, the 8th wonder of the world and you'll soon see why.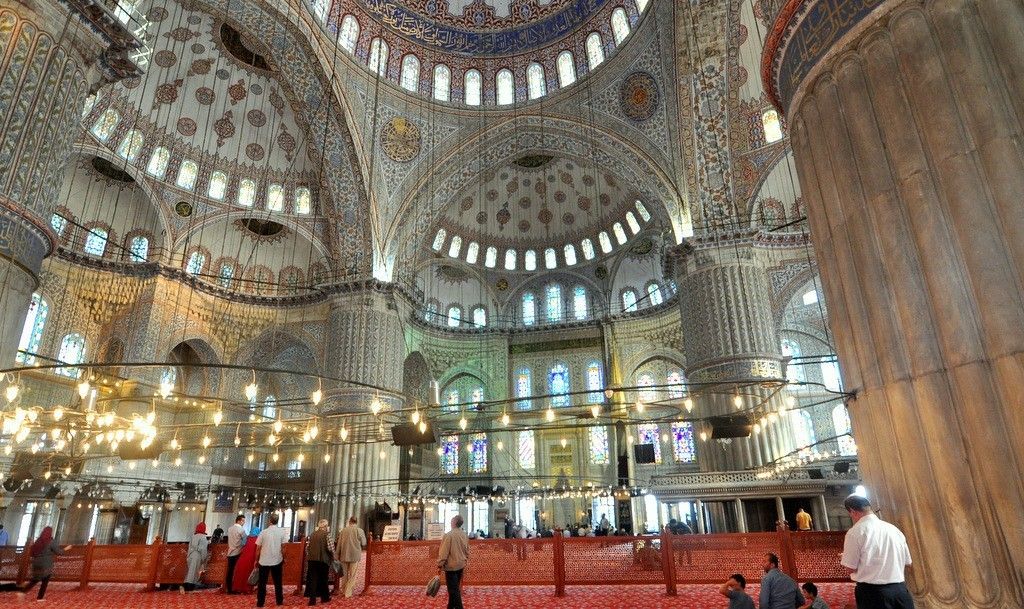 Soon after your visit to Hagia Sophia, head across the street to the Blue Mosque. One of the most famous monuments in all of Turkey, the Blue Mosque (Sultan Ahmet Mosque) is a monument to the Ottoman empire and its builders. It gets its name from the more than 20,000 Iznik blue tiles that adorn its facade and interior and its history will impress you as you receive a tour.
Then step back in time a bit to the Hippodrome. Here, imagine what life might have been like as locals traveled to see the chariot races at this famous sports arena. The area dates back to Egyptian times and there are still relics of the past dotted around this incredible area.
With so much history, it's time to take a little shopping break. Head to the Grand Bazaar, where you'll have the chance to barter on everything from fine leather goods, to spices and plenty of sweets to satisfy your sweet tooth. There are nearly 4000 stalls here, so you're sure to find something for yourself (and maybe even a gift or two!)
After the lunch visit the recently discovered and restored Şerefiye Cistern which was built by Roman Emperor Theodosius II between 428 and 443 to store water supplied by the Valens Aqueduct (Roman Period Water Reservoir).
Your day ends here, and you will be transferred back to your hotel filled with good food, fascinating sites and a rich history.
Includes
Entrance fees to the museums
Lunch
Transfers (pick-up and drop off) with tour bus
What's Not Included
Know before you go
• Visits inside The Sultan Ahmed Mosque (Blue Mosque) are not possible from 1st of March until the 15th of May 2018 due to maintenance works
• Istanbul's traffic may affect the duration of the tour
• On Mondays the Hagia Sophia Museum is closed; in its place we will visit another museum
• On Sundays the Grand Bazaar is closed, but the Spice Bazaar is open
• Other than the pick-up and return trip; this is a walking tour with a licensed guide in the old city district of Istanbul, this is not a sightseeing tour from a bus