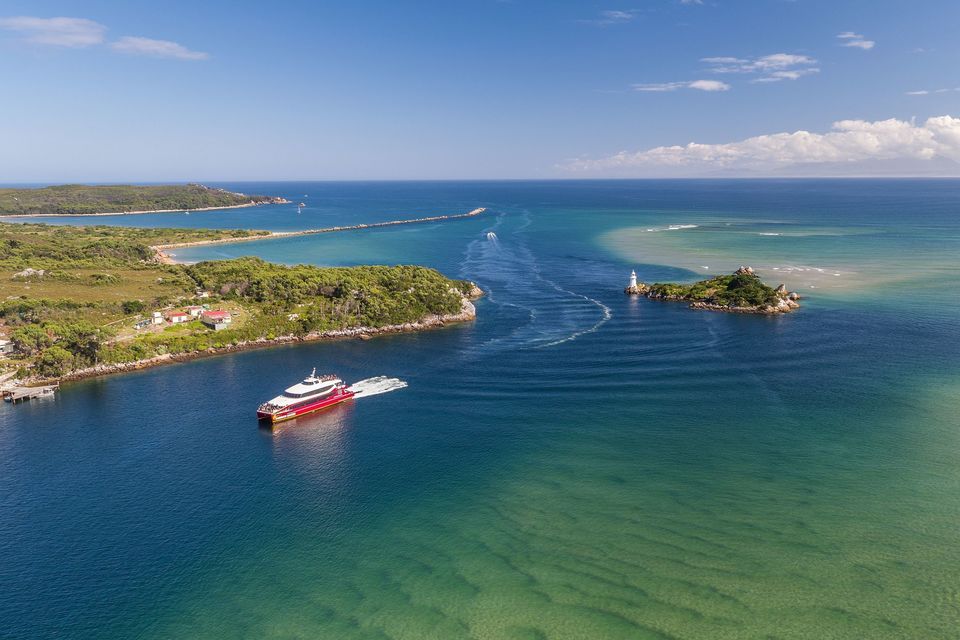 Join a local family business for a personal and friendly morning cruise. Enjoy a guided stopover on Sarah Island, a Gordon River Heritage Landing walk and a guided tour of the Huon Pine Sawmill.
Experience
Highlights
Discover the World Heritage Gordon River on a morning cruise
Enjoy a delicious lunch buffet with Tasmanian products
Enjoy a guided tour of Sarah Island
See high-tech aquaculture farms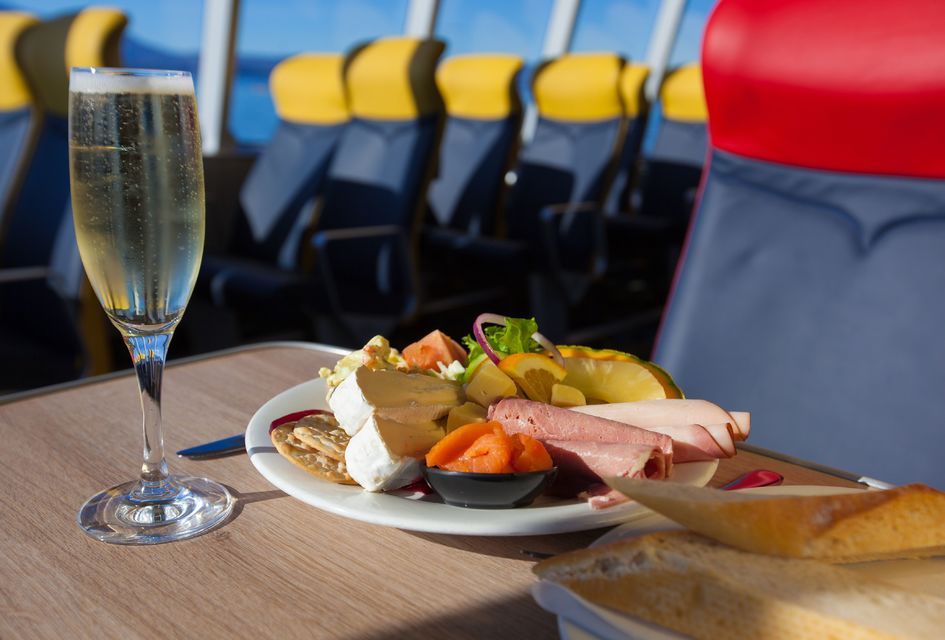 Full description
Your cruise includes a buffet lunch, a one-hour guided tour of Sarah Island, a 30-minute walk at Heritage Landing on Gordon River, and a visit to Huon Pine Sawmill on your return to Strahan. When booking you can choose between standard, premium or gold seating.
Climb aboard a purpose-built catamaran from Strahan Wharf towards Hells Gates, the narrow entrance to Macquarie Harbor. Pass by sea trout and Atlantic salmon farms on the way to Sarah Island. Take a one-hour tour of the island and get to know the harsh conditions of the first penal settlement in Tasmania. Travel from Sarah Island to the majestic Gordon River, a World Heritage Site. Rediscover the serenity as you glide deep into the ancient rainforest. Descend Heritage Landing to stroll through the lichen-covered rainforest. Marvel at one of the oldest inhabitants of the forest, a 2000 year old Huon pine.
Your cruise adventure will be accompanied by an on board commentary on the human history, ecology and geology of the region. The commentary is enriched with anecdotes from the experiences of the Grining family from more than a century cruise on the famous river. The rich buffet lunch is freshly prepared daily and consists of local smoked salmon, cold meats, a large selection of salads, fresh fruit, Tasmanian cheese and local bread. There is also an on-board bar where you can buy drinks and snacks.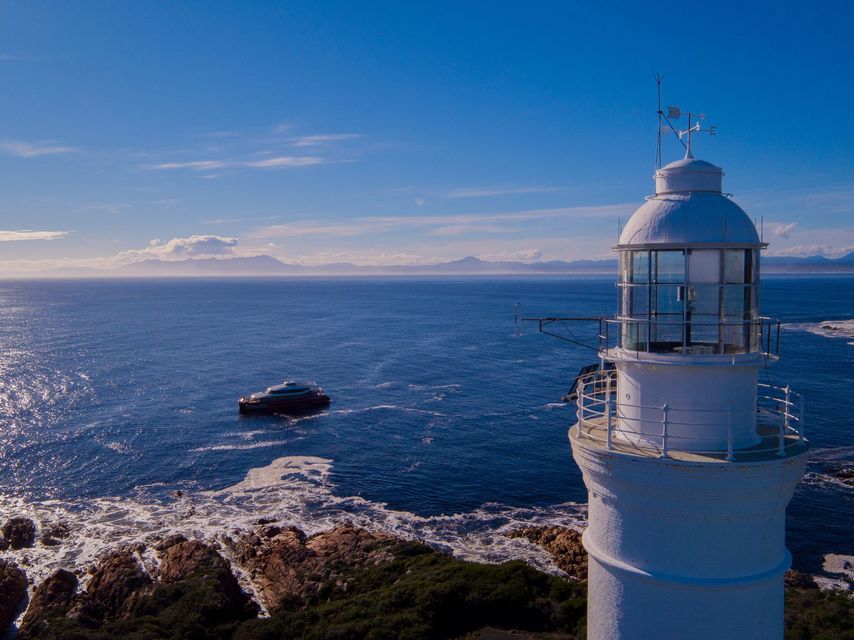 Includes
Cruise with full live comment by the skipper
Local staff on board to answer any questions
Guided tour of Sarah Island
Heritage Landing Walk
At lunchtime a rich buffet
Assigned seats with access to free walking on the entire ship
Morning tea including hot drink or soft drink with muffins or slice gold seating