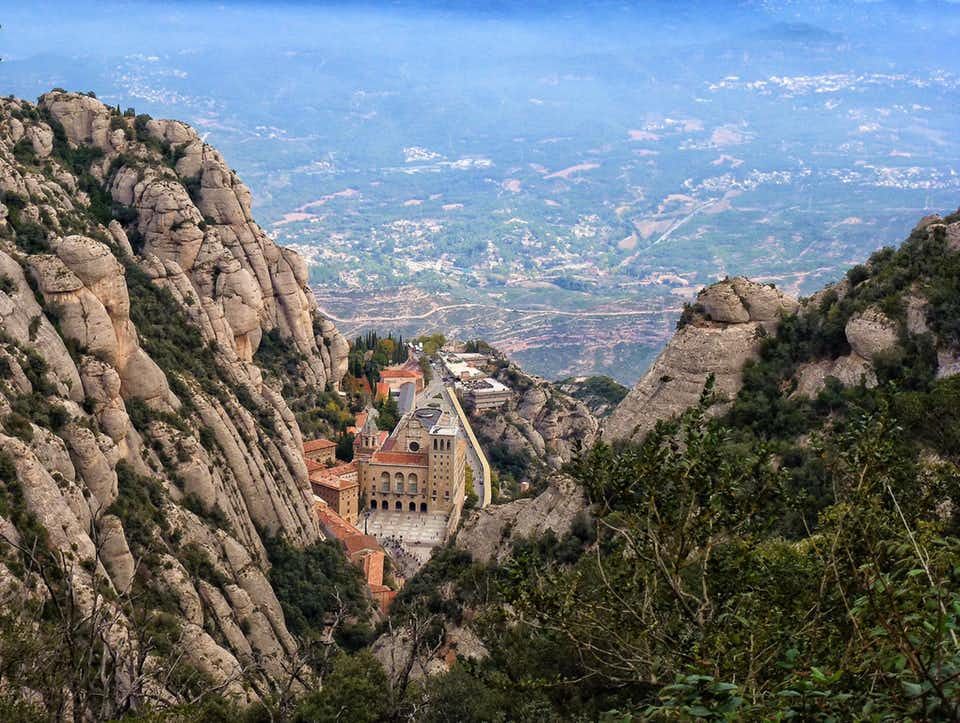 Visit Catalonia's most famous landmark on this half-day tour. Montserrat literally means mountain in Catalan, named after the special aspect of its rock formations. Take the cogwheel train up to the sanctuary of the Virgin of Montserrat.
Experience
Highlights
Visit the breathtaking Monserrat Mountains
Take the cog railway to Montserrat
See the Benedictine Abbey of Santa Maria de Montserrat
Enjoy discounts at shops and restaurants

Full description
Travel from Barcelona to the Montserrat massif on this 6-hour excursion to Catalonia's most famous mountain range. The silhouette of Montserrat is reminiscent of the serrated blade of a saw and thus of its name, which means a jagged mountain.
At the top of the mountain there is a monastery where the image of the Mare de Déu de Montserrat (Virgin of Montserrat) is worshiped. She is widely and lovingly known as La Moreneta (the little dark-skinned) and since 1881 patron saint of Catalonia.
Get off the bus at Placa Catalunya in Barcelona and head towards Montserrat. When you arrive, enjoy the view of the impressive mountain range of Monserrat.
Take the cogwheel train to the summit of Montserrat, where you will visit the Benedictine Abbey of Santa Maria de Montserrat, where the Sanctuary of the Montserrat is located. Find out about all the websites you visit with a comprehensive, informative guide.
In Montserrat is one of the oldest boys choirs in Europe. The choir enjoys international fame and prestige, giving concerts all over the world and building up an extensive catalog of recordings. Performance times may vary depending on religious celebrations and the school calendar.

Includes
Montserrat orientation tour
Discounts at museums, attractions, shops and restaurants
3 hours of free time in Montserrat
What is not included?
Having lunch
Cog railway to Montserrat