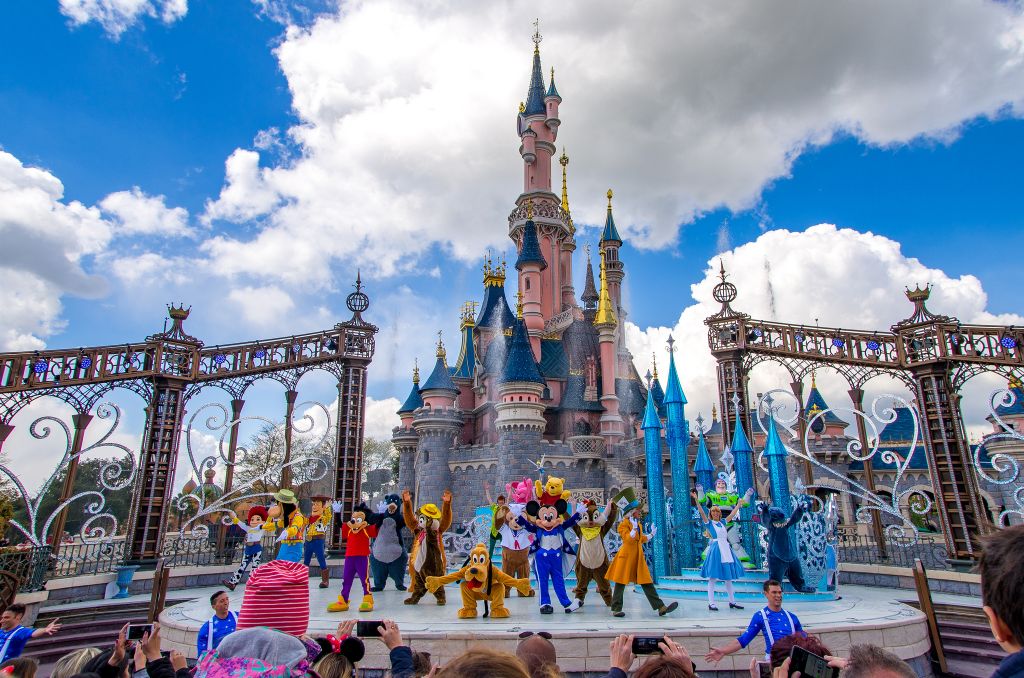 Enjoy a magical time at Disneyland Park or purchase a 2-park ticket to visit Walt Disney Studios Park! Meet all your favorite characters from Disney and see the world of Disney as you remember movies!
Experience
Highlights
Experience endless fun at Disneyland Park and Walt Disney Studios Park
Meet your favorite Disney characters and collect your autographs as a keepsake
Have fun for the whole family with rides, shows and parades galore!

Full description
Disneyland Park:
In a magical kingdom, not far away, Disney heroes and heroines live in fairytales that fortunately never end. Enjoy endless fun in 5 magical countries! Experience your favorite Disney stories as you know them from classic Disney movies. Here fairy tales really come true.
Thrill at the Disneyland Park is available in all shapes and sizes! Big Thunder Mountain and Space Mountain Mission 2 provide an onslaught for the adults, while the little ones can sail around the world on "It's a Small World". Of course, family fun can be found in every corner of the park, from the "Pirates of the Caribbean" to the "Hatter's Tea Cups".
Meet Disney Characters! Do not miss the main attraction: a meeting with popular Disney characters. Have pen and camera ready and get to know the characters you love! Every day is a party at Disneyland Park! In addition to all the wonderful attractions and characters, there are many spectacular family relocations and shows throughout the year.
Walt Disney Studios Park:
Explore the magical world of cinema and television at Walt Disney Studios Park. Discover 4 cinemagical studio slots with exciting attractions and spectacular shows. Your dreams are in the studios, just steps away from Disneyland Park.
Discover the studios. It's showbiz, people! Make your debut on the big screen at Production Courtyard, Toon Studio, Backlot and Front Lot. Follow a star-studded route - you never know which star to hit!
Filmmagie is plentiful! Go behind the scenes with a magical parade, guided tours and attractions. Try the Studio Tram Tour: Behind the Magic. Visit the shows at Animagique and CinéMagique. Watch Moteurs ... Action !, a spectacular stunt show. At the end of the day, you know exactly what it's like to be a star!

Includes
Entrance to Disneyland Park and / or entrance to Walt Disney Studios Park depending on option booked
What is not included?