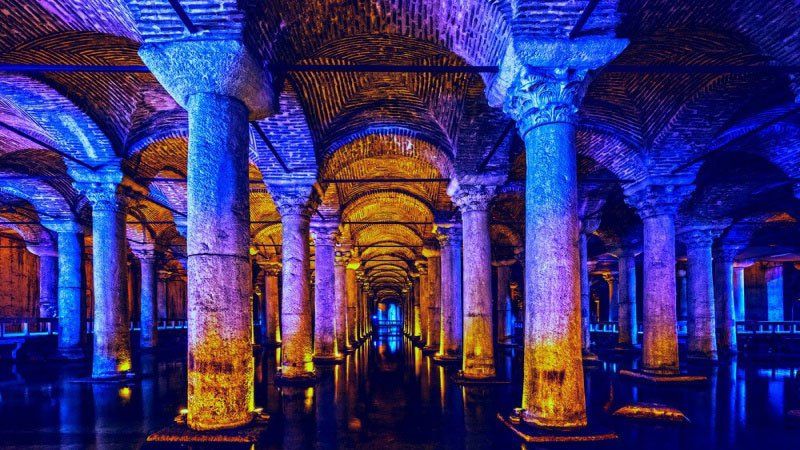 On this 30-minute tour, visit the 4th-century Basilica Cistern and discover the mystery of Greek mythological medusa heads.
Experience
Highlights
Visit the Basilica Cistern with your experienced guide
Listen to the history of the Medusa heads
Recognize a scene in the James Bond movie From Russia with Love

Full description
Visit the Basilica Cistern, built in the 4th century and enlarged in 532 to serve as a water reservoir in Byzantine times. Listen to your guide, who explains the mystery of the Greek mythology medusa heads.
Explore this cathedral-sized cistern built during the reign of Emperor Justinian I in 532 AD to provide water to the Grand Palace. It stores up to 80,000 cubic meters of water and is supplied over 20 kilometers of aqueducts from a reservoir on the Black Sea.
Descend the fifty-two stone steps into the entrance of the cistern. The cistern is surrounded by a 4-meter-thick fireclay wall, which is coated with a waterproof mortar. Learn how the basilica cistern water comes from the Eğrikapı Water Distribution Center in the Belgrade Forest and passes through the 971 meter Valens Aqueduct and the 115 meter Mağlova Aqueduct of Emperor Justinian.

Includes
Ticket for the Basilica Cistern
Professional English speaking guide
What is not included?