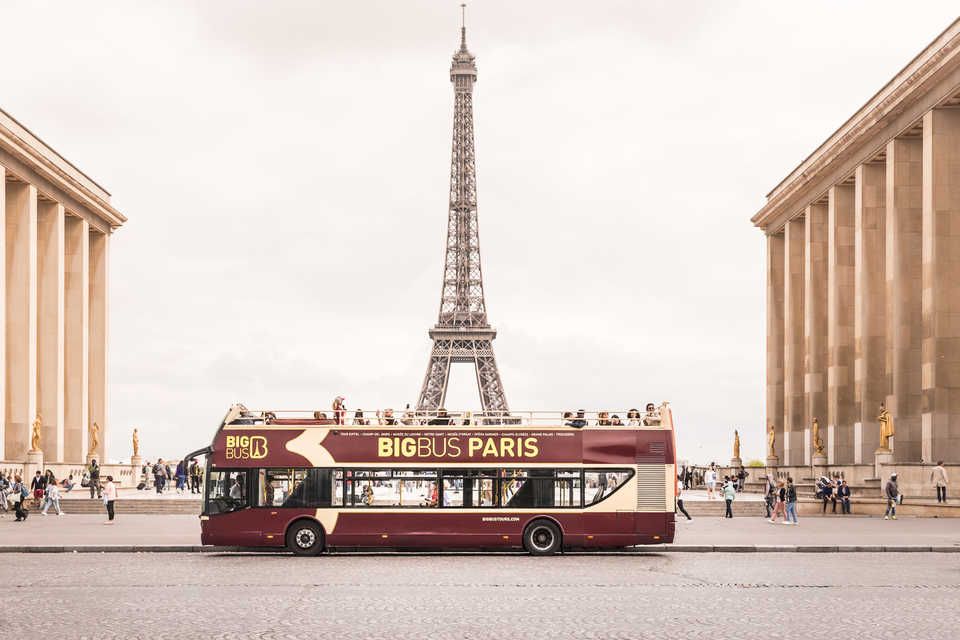 Explore the enchanting city of Paris at your own pace with an open double-decker bus. You can board and disembark as often as you like on 2 routes, enjoying the best of the City of Light.
Experience
Highlights
Visit the famous Eiffel Tower
Stroll along the Champs-Élysées
Admire the architecture of Notre Dame
See the great art at the Musée D'Orsay
Visit the world famous Musée du Louvre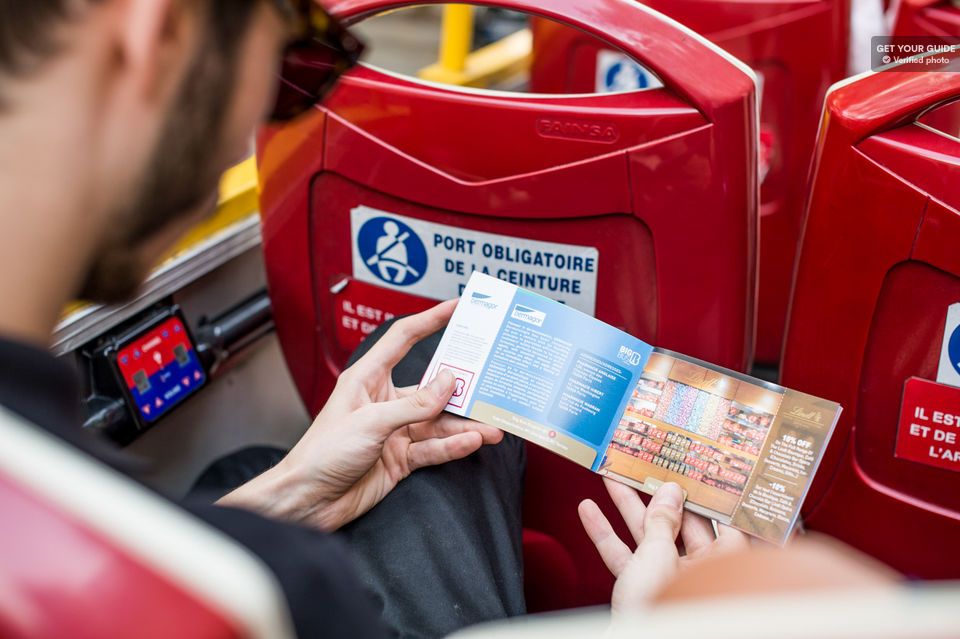 Full description
Experience the romance, elegance and beauty of Paris on a hop-on hop-off sightseeing tour.
You can explore the cobbled streets of the left bank of the city, enjoy the Napoleonic glory of the Ecole Militaire and, with a Classic, Premium or Deluxe ticket, visit the structure that has become the symbol of Paris - the Eiffel Tower.
Take time to explore Paris at your own pace and discover the best of this historic, romantic, fashionable, fun and shopping-friendly metropolis.
You can get off the bus at the Champ de Mars, a vast green area with wide trails that intersect pristine lawns. The park's borders are lined with trees and flowering shrubs, and there are colorful flowerbeds throughout the park. The most famous attraction is the Eiffel Tower, one of the most famous monuments of Paris.
The tower is a 1889 built iron latticework. At 324 meters, it is the tallest building in Paris and one of the most visited monuments in the world. Visit the observation deck and enjoy the breathtaking view of the city, which you can enjoy especially at sunset.
Visit the Musee du Louvre, originally a royal fortress, where you can spend hours exploring the world-famous museum of 35,000 works of art.
The Montmartre route will take you to the Montmartre region with stops at the Moulin Rouge, the Sacre Coeur, the Gare du Nord and the Musee Grevin.
The Classic Ticket includes a 1-day hop-on hop-off experience and a free hike.
Or choose the Premium Ticket and enjoy Paris for 2 days in a double-decker bus.
With the Deluxe Ticket, you can add a romantic cruise on the Seine to your two-day experience. Please note that your voucher must first be redeemed on board the bus. If not, access to the boat will be denied.
Classic route
Eiffel Tower
Champ de Mars
Opera Garnier
Louvre Pyramid: Big Bus Information Center
Louvre-Pont des Arts
Notre Dame
Musee d'Orsay
Champs Elysees
Grand Palais
Trocadéro
Montmartre route
Pigalle - Moulin Rouge
Sacre Coeur
Gare du Nord
Musee Grevin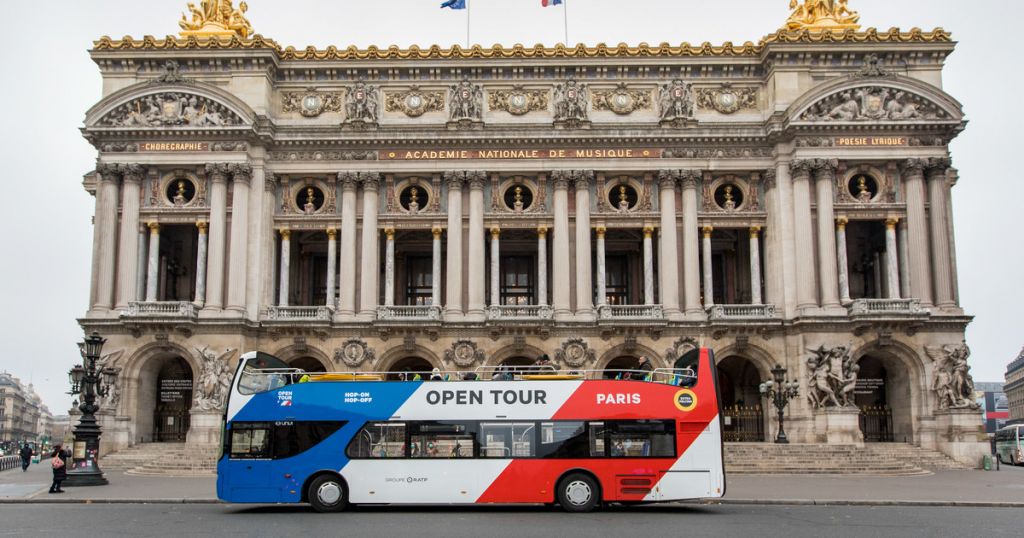 Includes
Classic: 1-day hop-on-hop-off
Premium: 2-day hop-on-hop-off
Deluxe: 2-day hop-on-hop-off and a cruise on the Seine
Multilingual audio commentary
Free map of Paris
Free bonus booklet with offers and recommendations
What is not included?