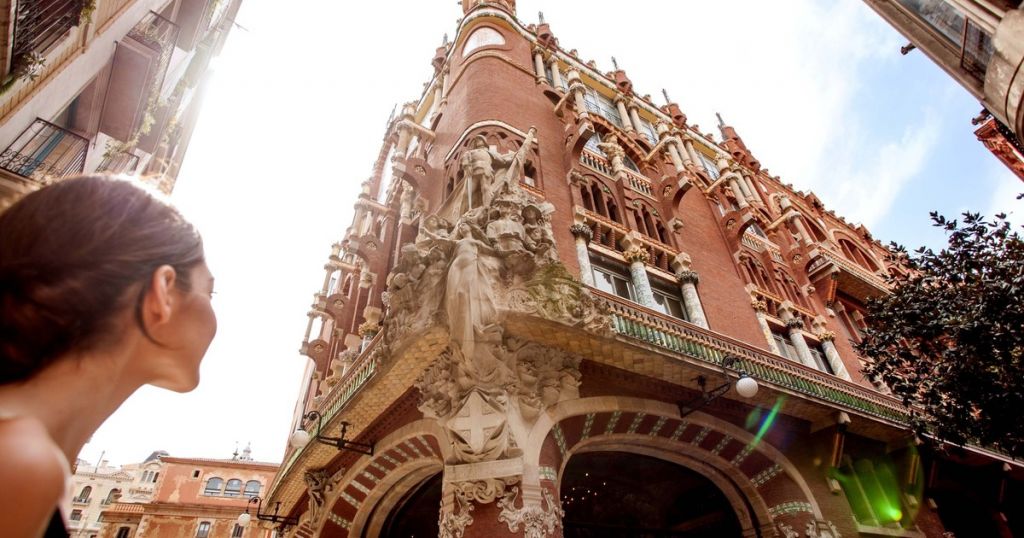 Explore an icon of Barcelona's modern architecture on a 45-minute guided tour of the Palau de la Música Catalana. You have access to areas of the famous building that are normally inaccessible to the public. Admire refined architectural details and more.
Experience
Highlights
Discover an icon of modernism in Barcelona
Get exclusive access to areas of the Palau de la Musica that are not normally accessible
Admire the large skylight up close
Admire the floral ornaments of the grand staircase
Embark on a musical journey accompanied by the Palau organ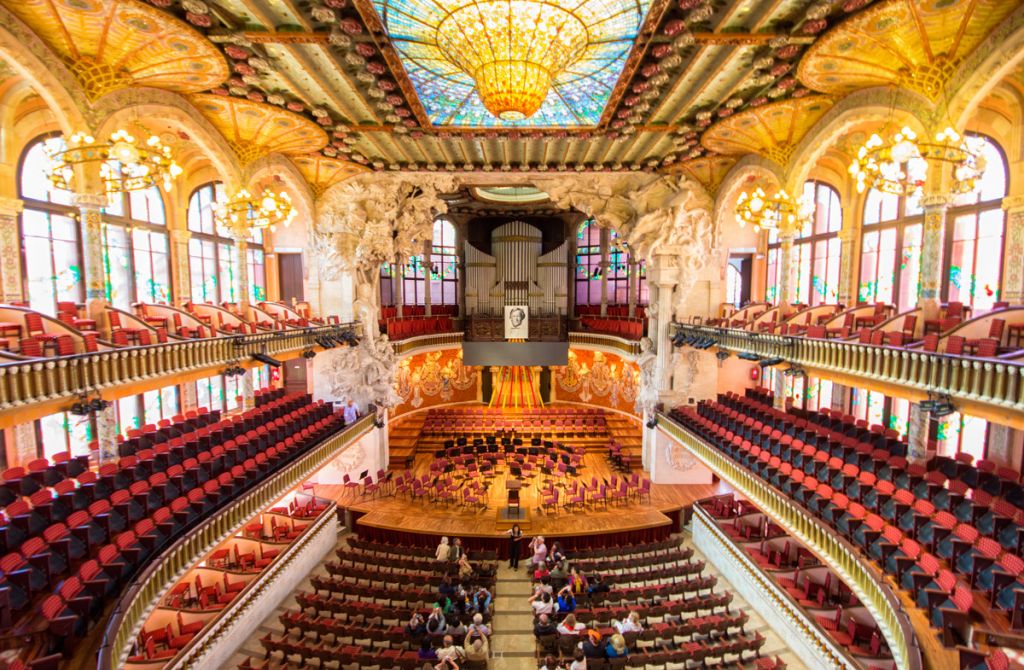 Full description
Enjoy a guided tour of one of Barcelona's most emblematic buildings on an exclusive 45-minute guided tour of the modernist Palau de la Música Catalana.
The Palau is located in the heart of the city, just minutes from Las Ramblas and Plaza Catalunya. It is a temple of decorative sophistication. Your tour begins in the rehearsal room of the Orfeó Catala, where the foundation stone was laid in 1905 and where the choir regularly rehearses, as has been the case for more than 100 years.
Continue to the grand staircase to admire the ornate flowers and flags they adorn. Built from a range of materials, including iron and glass, the detail surprises again and again. Next, visit the Lluís Millet Hall and take a look at the large balcony with columns that symbolize nature with flowers of all kinds.
Let yourself be dazzled by an explosion of colors, shapes and light as you enter the concert hall. Your guide will take you to the second floor to approach the large skylight, where you can admire the impressive light source up close. Finally, the Palau organ accompanies you on a short musical journey.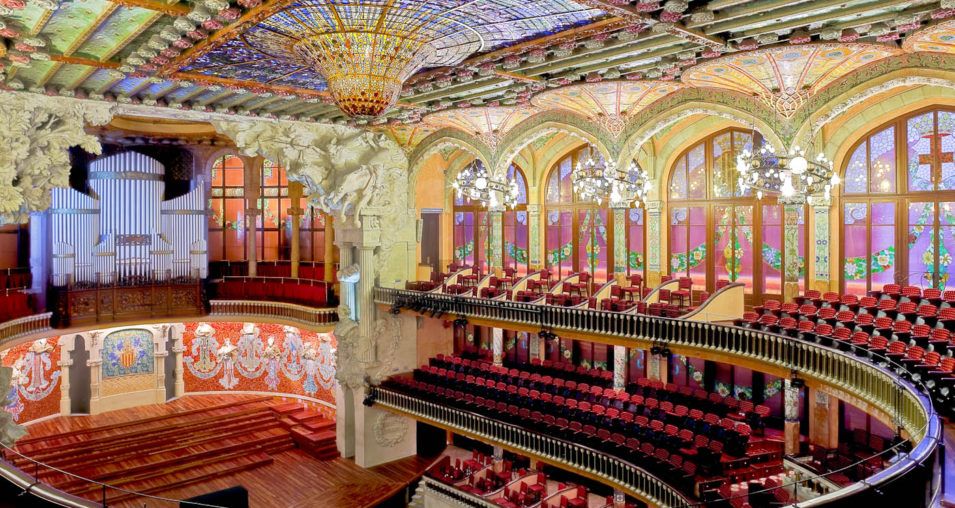 Includes
guide
Entrance to the halls of the Palau de la Musica, usually not freely accessible
What is not included?
Café and restaurant
concert tickets
See The Price