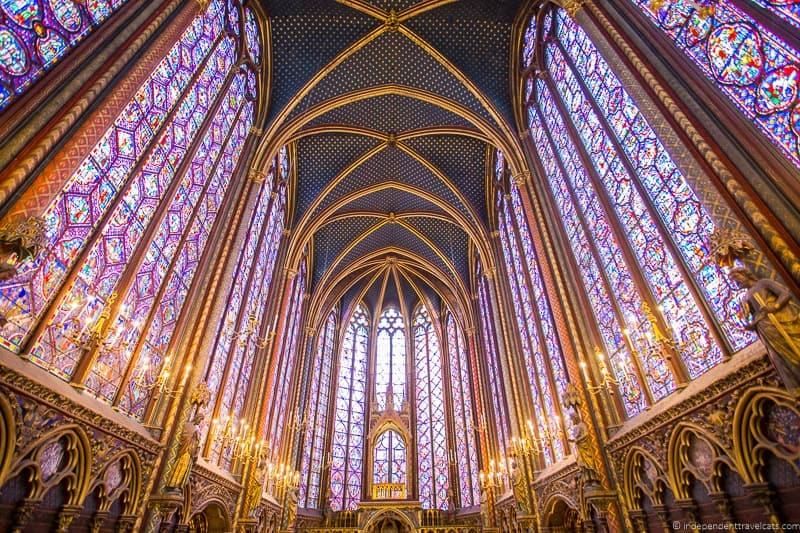 Take a self-guided tour and marvel at the more than 1,000 stained-glass windows in this Gothic jewel. Built in just 7 years, the Sainte Chapelle was to house important Christian relics, including the crown of thorns of Christ.
Experience
Highlights
Take a self-guided tour at your own pace and in the language of your choice
Skip the queues with your preferred access to Sainte Chapelle
Admire the splendor of this UNESCO World Heritage Site

Full description
Take a self guided tour and admire the Sainte Chapelle, a gothic style jewel. This self guided tour will allow you to admire this unique monument and get to know its fascinating history.
Get a ticket without queuing and a booklet for a self-guided tour. Spend an hour admiring the spectacular stained-glass windows that make Sainte Chapelle the jewel of French Gothic. The stained-glass panes, which are spread over 15 15-meter-high windows, show 1,113 scenes from the Old and New Testaments telling the story of the world until the arrival of the relics in Paris.
The history of the Sacred Chapel is closely related to sacred relics and objects such as the Crown of Thorns or the image of Edessa that were kept there. Having these sacred relics in his possession made the already powerful monarch the head of Western Christianity and allowed him to gain power and influence.

Includes
Self-guided tour book (duration approx. 1 hour)
Visitor Brochure available in English, French, German, Spanish, Italian, Japanese, Polish, Russian, Dutch, Chinese and Portuguese
What is not included?
See The Price