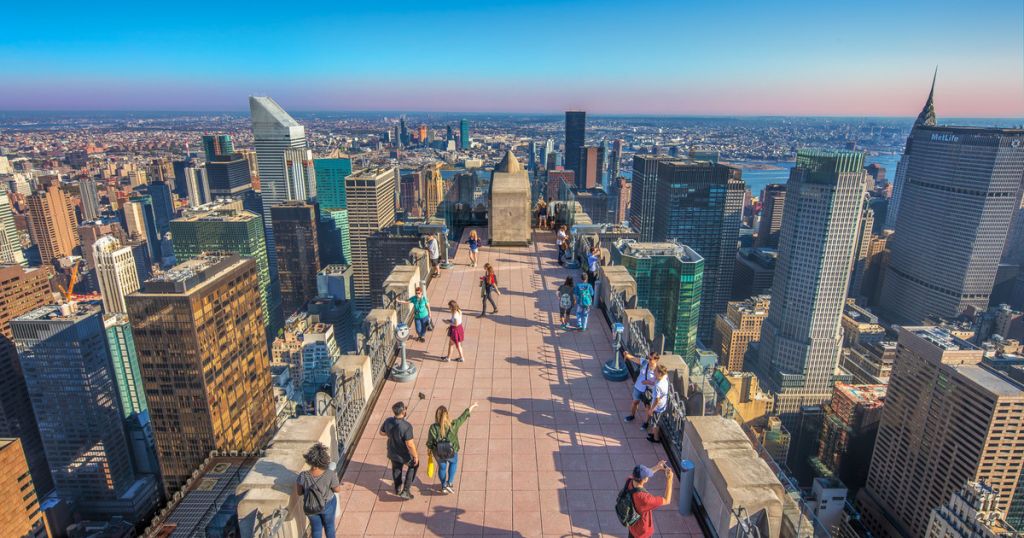 Enjoy the 360-degree view of the Big Apple from the iconic Top of the Rock observation deck. From the Central Park to the Empire State Building, see everything from the air. With this flexible date ticket you can plan your visit around the weather.
Experience
Highlights
Enjoy stunning views of Manhattan from the Rockefeller Center
Use your flexible Top of the Rock ticket whenever you want within a month of your scheduled ticket date
Explore the free art exhibit on Frieze Sculptures, the largest art exhibition to date
Take a look at the Statue of Liberty, the Empire State Building and more
See Manhattan's most famous sights in a grandiose panorama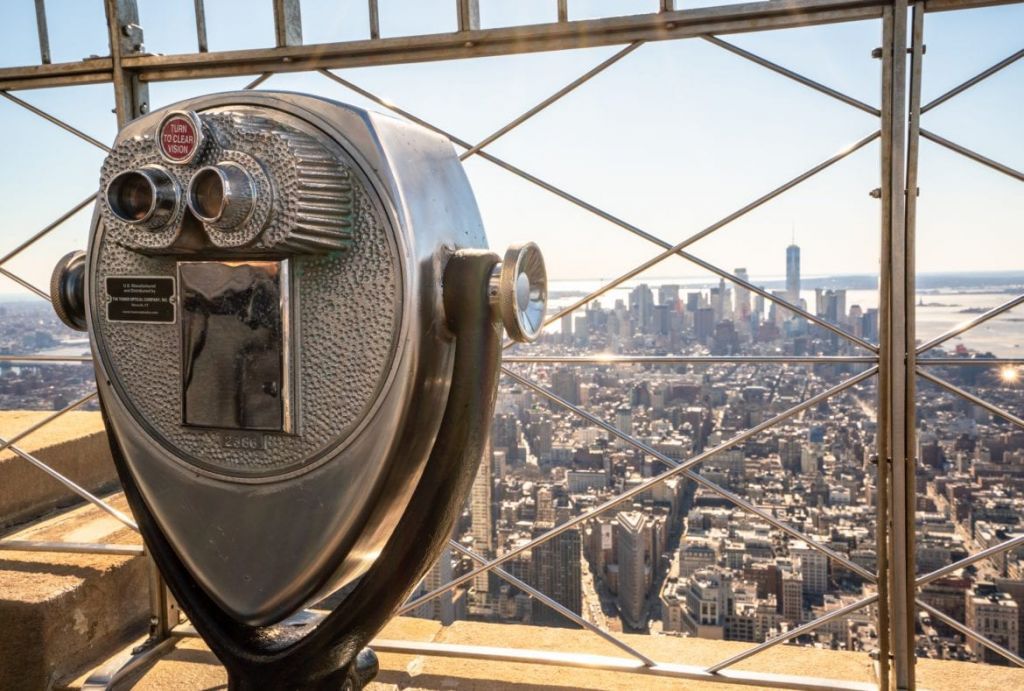 Full description
Experience a 360-degree panorama of the Big Apple from 260 meters up on the top of the rock. See the city sparkle at night or enjoy the sunrise from new heights. Exchange your open ticket on arrival for a ticket of your choice.
Take time out of the 30 Rockefeller Center to admire the stunning, shimmering Swarovski chandelier en route to the mezzanine floor. Here is an exhibition where you can see historical artifacts and a short film about the construction of the Rockefeller Center during the Great Depression.
Climb to the top in less than a minute with the Sky Shuttle. Discover 2 floors with expansive indoor and outdoor areas. Round off your visit with stunning views of Central Park, the Empire State Building, downtown Manhattan, the One World Trade Center, and several bridges on the 70th floor deck, which sits completely out of doors.
Another advantage? The policy for redeeming flexible coupons means that you are not limited to the date originally selected. So you can choose when you want to see some of the Big Apple's best views (up to 1 month on both sides of your originally planned ticket date). You can even plan around the weather to get the most spectacular views of New York City. If admission is not immediately clear, you will be given admission and your place in the queue will be reserved for you. As simple as that.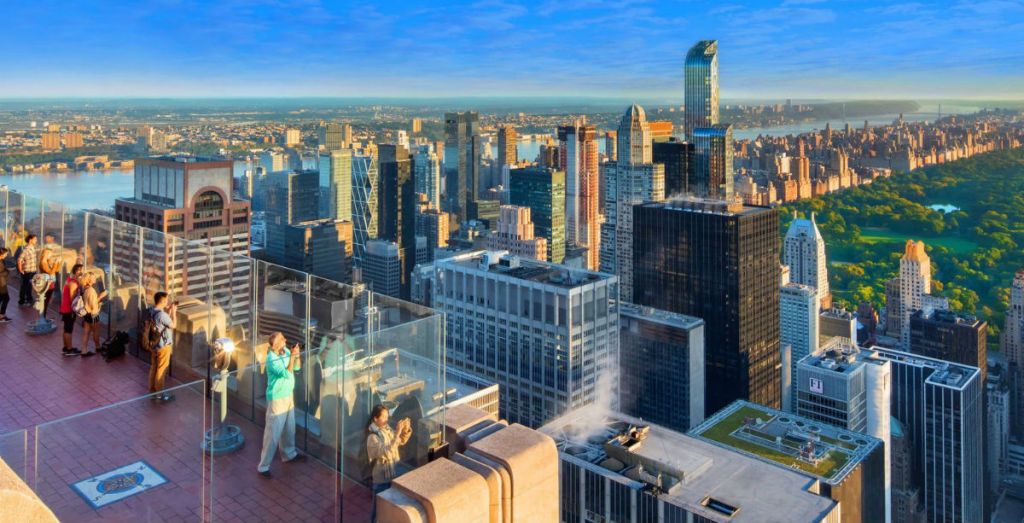 Includes
Top of the Rock Observation Deck Tickets
VAT
What is not included?
transport
to eat and drink
See The Price