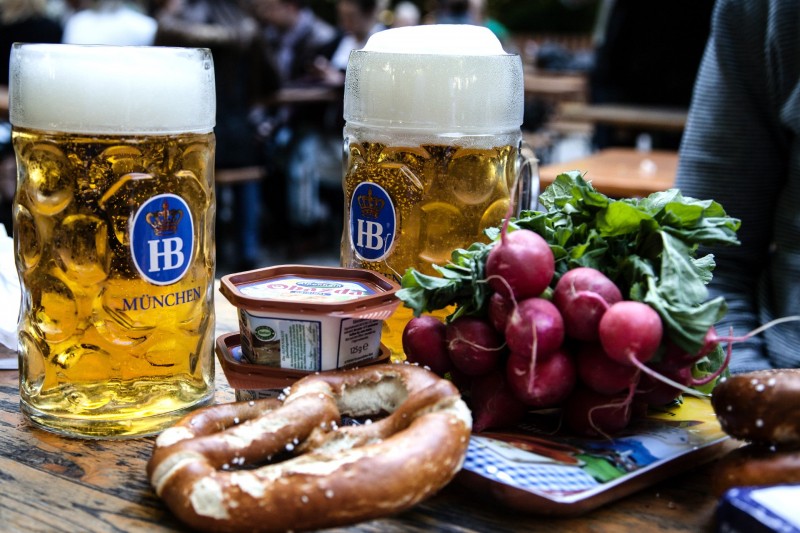 Seasoned travelers can easily rattle off the best-known landmarks in Munich – and there certainly are many. However, this multi-faceted city also has a trove of hidden gems that are not on most tourists' radars. Here are the little-known, often quirky, sometimes creepy but always worth seeing, experiences in Munich to seek out on your next trip.
Photograph a stairway that leads to nowhere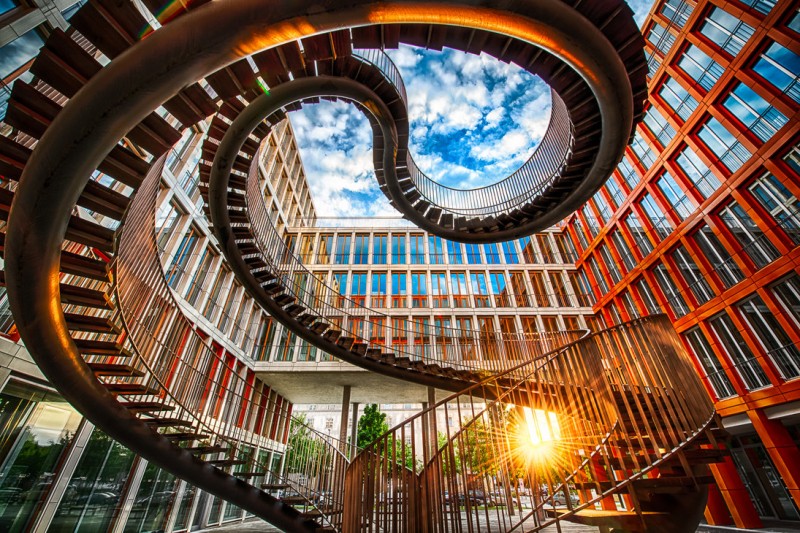 The Umschreibung ('rewriting' in German) is an art sculpture standing in the courtyard of the accounting firm KPMG Deutsche Treuhand-Gesellschaft. Designed by Danish artist Olafur Eliasson, this steel structure is 9 meters (30 feet) high and shaped like a double helix, resembling a dizzying roller-coaster. The uniqueness of this architecture lies in the fact that the staircase doesn't lead anywhere. Nobody knows what the artist was thinking when he designed this – perhaps it signifies that whatever goes up has to come down, or maybe that sometimes it's the journey, not the destination? Do be aware though that unfortunately, visitors are not allowed to climb the staircase.
Enjoy blissful solitude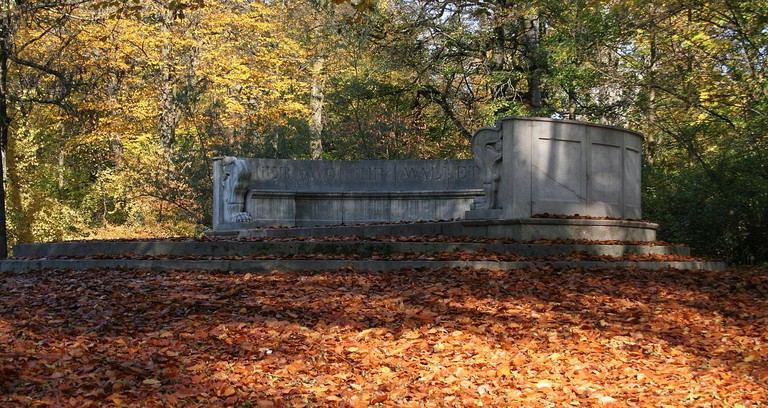 Munich's energy is infectious. That said, if you're craving some solitude away from the bustling, touristy city, head to Klenze's Stone Bench. This large, secluded bench dating back to 1838 tricks people into thinking that it is in the middle of a creek and not accessible. However, we'll let you in on a secret – a narrow lane hidden by towering trees leads you to the bench from behind. Do note the inscription on the seat "Hier wo Ihr wallet, da war sonst Wald nur und Sumpf" ("Here where you meander was once only wood and marsh").
See a bejeweled skeleton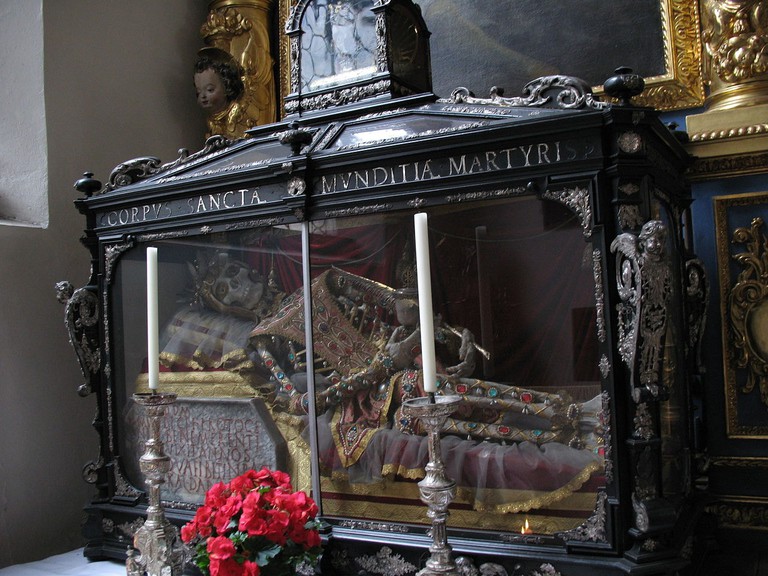 St. Peter's Church, or Alter Peter, is the final resting place of Saint Munditia, the patron saint of spinsters, who is believed to have been beheaded in 310 AD. She rests in striking style, dressed in a transparent body stocking and decked in jewels and gemstones. In her hand, she holds a goblet of dried blood, a symbol of her execution. Every November 17, a festival is hosted in Munich in her honor.
Meet Bruno the Bear
In 2006, a brown bear named Bruno kept Germany and Austria on their toes – the Problembär ('problem bear') had traveled across the Alps, indiscriminately snacking on any creature that happened to cross its path. As Bruno grew consistently fearless and started making frequent appearances near human settlements, the Bavarian Ministry of Environment ordered him to be killed. There was a lot of protest from activists against this decision, though unfortunately, he had to be shot when attempts to capture him failed. Today, you can see him in the middle of plundering a beehive at the Natural History Museum housed in Nymphenburg Castle. Even though he is now stuffed and mounted, you wouldn't find it difficult to imagine why he was such a terror in his heyday.
Visit an unusual museum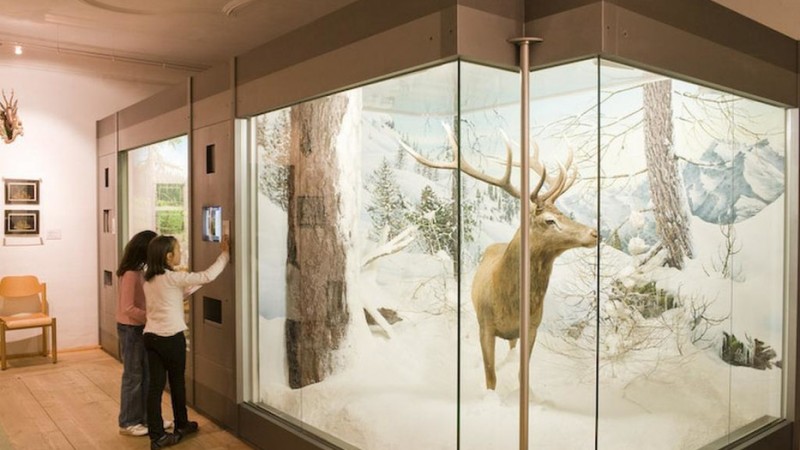 Bruno Bear was just a teaser! The Deutsches Jagd und Fischereimuseum (Museum of Hunting and Fishing) is waiting to inject a whole lot of creepiness in your holiday with over 1,000 taxidermy animals and birds, including some particularly rare ones. If that's not creepy enough for you, wait till you see the macabre monstrosities made by creative combinations of animal and bird parts. Moreover, the fact that this ensemble is housed in a (defunct) church adds a touch of incongruity to the setting as well.
Try beer soup in a unique setting
Speaking of incongruity, here's another one- Isarbräu, a beer garden in a preserved railway station. They boast out-of-the-box, non-traditional cuisine (think beer soup!) served in a setting that is as unique as it can get. If you are unsure about being a foodie adventurer, let us assure you that locals have been swearing by Isarbräu's food and beer since 1890; so you can be sure that they know what they are doing.
Walk the 'Deserter's Alley'
November 8-9, 1923 witnessed the death of four Bavarian policemen and 16 Nazi soldiers at the Feldherrnhalle during a coup attempt by the Nazi party. This gory incident, known as the Beer Hall Putsch, resulted in Hitler's arrest and consequently led to the rise of the Nazi rule. Once Hitler came to power, the site of Feldherrnhalle was declared to be a national monument and it was made mandatory for all passers-by to perform the Hitlergruß (Nazi salute) at this location. Those who staunchly disapproved of Hitler's policies used to take the Viscardigasse Alley, nicknamed as 'Deserter's Alley'. In honor of the brave souls who refused to salute Hitler, this pedestrian-only lane exhibits a trail of bronzed paving bricks.