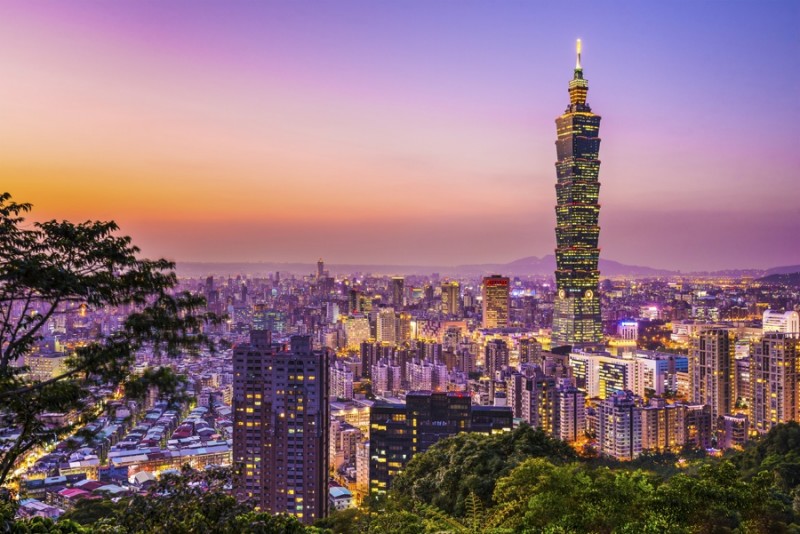 It may be small, but there's a reason the Portuguese dubbed Taiwan Ilha Formosa in the 1500s. If you're planning to visit East Asia, you do NOT want to skip over this country on your travels. I decided to finally visit during my winter vacation this last February and it lived up to every expectation I've had since I was 15. From epic gorges to beautiful temples and structures, here are eight beautiful places to visit in Taiwan.
1. Chiang Kai Shek Memorial Hall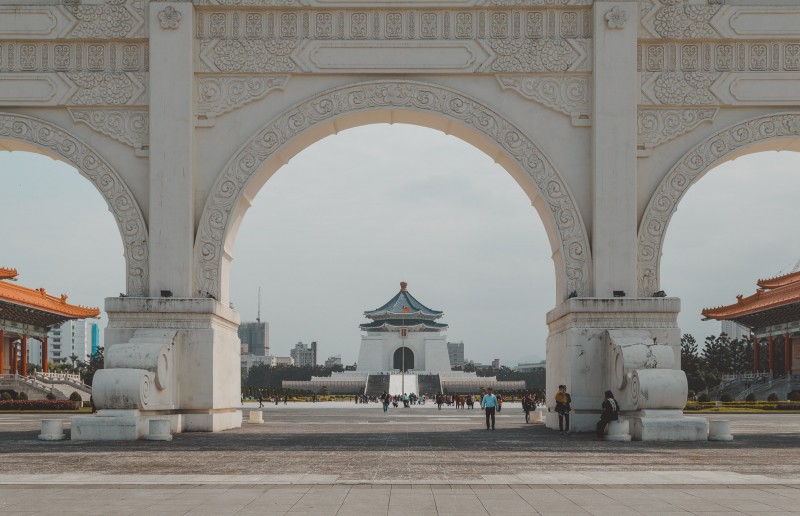 Chiang Kai Shek was president of Taiwan from its formation until his death in 1975. This beautiful Memorial Hall, which is now one the iconic sites in Taipei, was constructed in his memory. It's a seriously eye-catching tribute with white walls and a blue, octagonal roof.
2. Taroko Gorge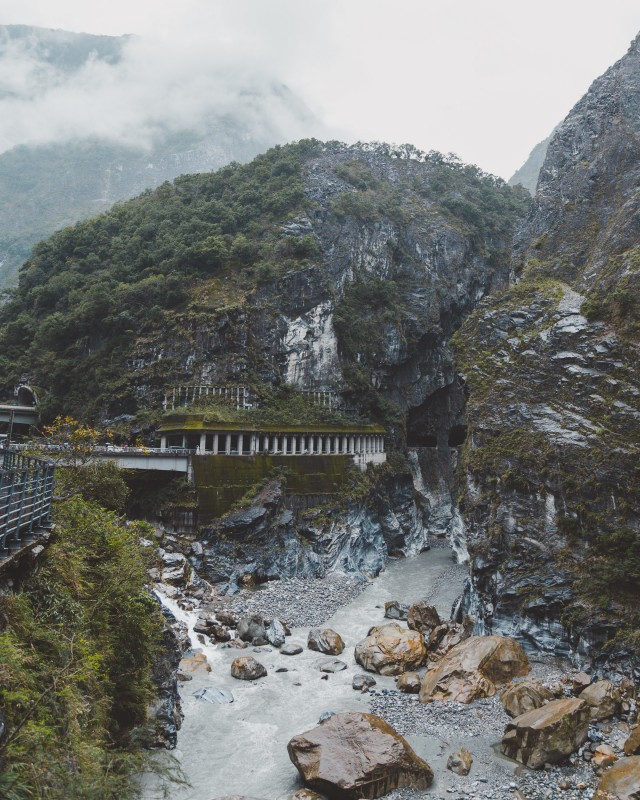 Taroko Gorge is an absolutely gorgeous park right outside Hualien along Taiwan's eastern coast. It's over a 1,000 square kilometres with a variety of hiking trails all throughout. As soon as I left Hulien on the hop-on, hop-off shuttle bus, I was staring up at the high peaks and green scenery.
3. Jiufen's Shuqi Road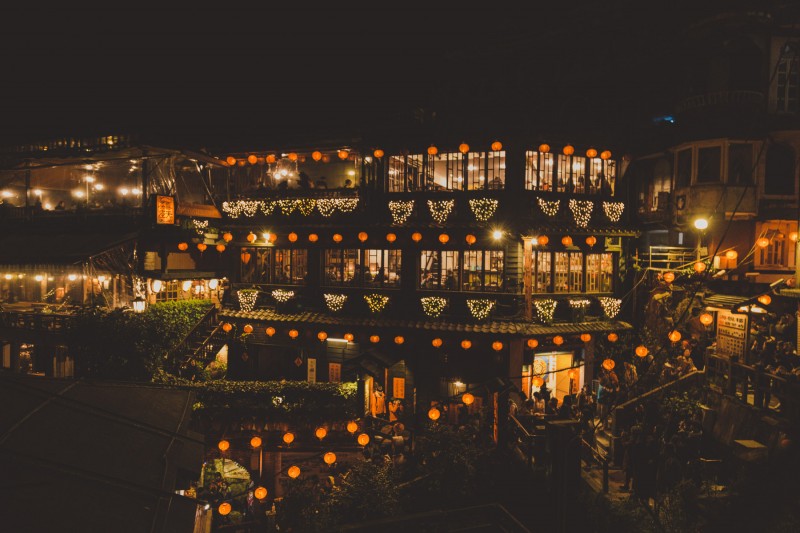 Jiufen's Shuqi Road has become famous because of the movie, Spirited Away. If you haven't watched this animated masterpiece, do yourself a favour and enjoy. Many people believe Jiufen provided inspiration for the movie's background, and Shuqi Road specifically has proven popular. With its pathway strewn with red lanterns and teahouses, the area is stunning all year round, both at night and during the day. It's also very crowded, so you may have to be patient in order to get your shot!
4. Shifen Waterfall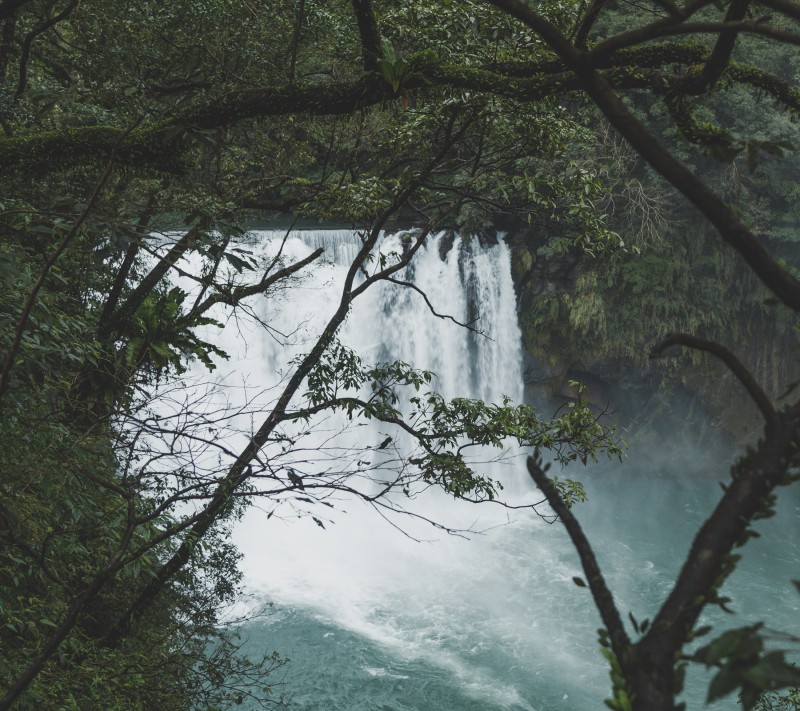 Shifen's nickname is the 'Little Niagra Falls of Taiwan' because of its horseshoe shape. It really is a stunning place and it's quite off the beaten path. If you stay in Jiufen for more than a day, you can easily do a side trip to Shifen and walk to see this beautiful area. While you're there, you can also enjoy Shifen's Old Street and send off lanterns into the sky. Just make sure you find eco-friendly lanterns made of bamboo and cotton paper!
5. Rainbow Village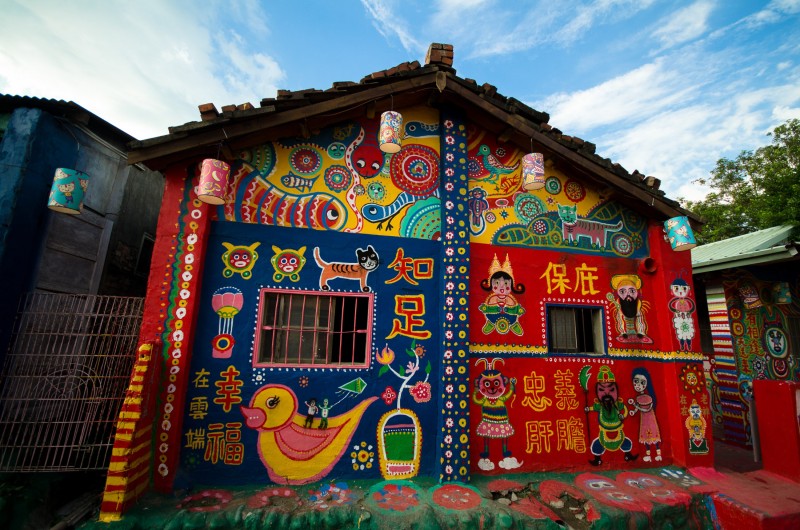 Down near Taichung, the Rainbow Village is a charming little area full of whimsy. Huang Yung Fu, or 'Grandpa Rainbow', began decorating the abandoned homes after many of his neighbours moved away. Developers were planning on demolishing the village entirely until students noticed his colourful designs and convinced authorities to protect Grandpa Rainbow's masterpiece. Now it's a popular tourist destination and Huang is still paining!
6. Tian Yuan Temple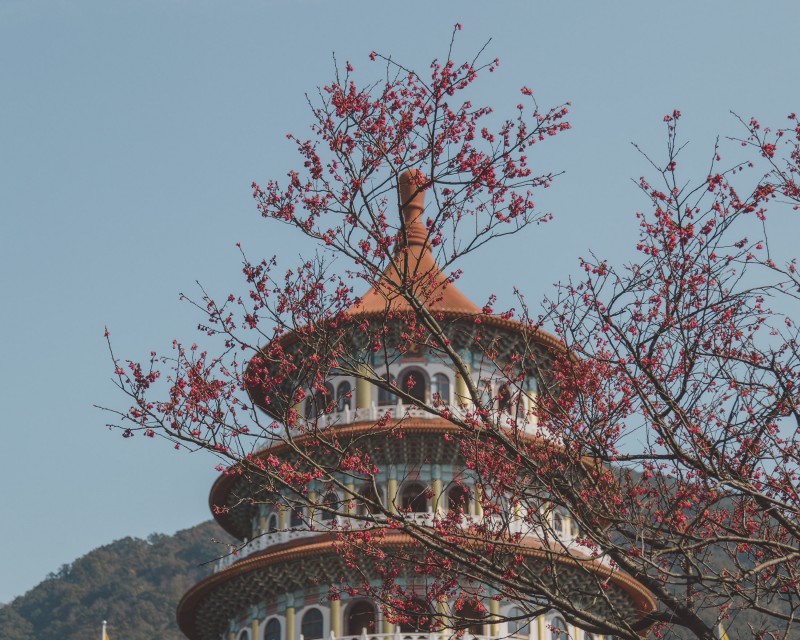 A little further away from the main area of Taipei, Tian Yuan Gong is a stunning five-storey, 200m tall Taoist temple. It's most famous for being a gorgeous cherry blossom spot in March and April, but even without the pink blooms, it's still a beautiful place to see in person!
7. Dragon and Tigers Pagodas in Kaohsiung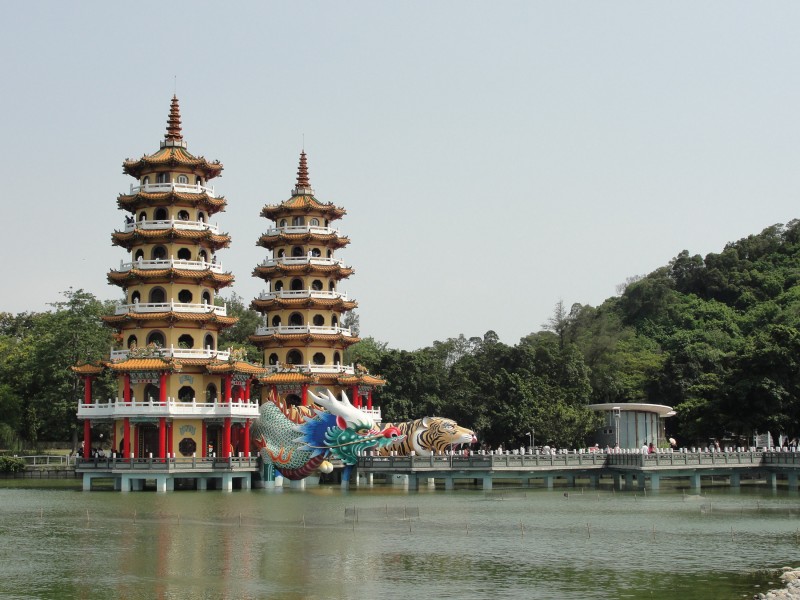 These twin pagodas make up a temple in Kaohsiung and were built in 1976. Both the dragon and the tiger are considered auspicious in Chinese culture. The seven-storey pagodas are extremely colourful both inside and out, and if you climb up, they also give you a lovely view of the lotus pond below.
8. Sun Moon Lake
Sun Moon Lake is a peaceful lake right in the middle of Taiwan and it's considered the country's largest body of water. In the middle sits a little island called Lalu. This area is a good place if you need a few days to relax while you travel.