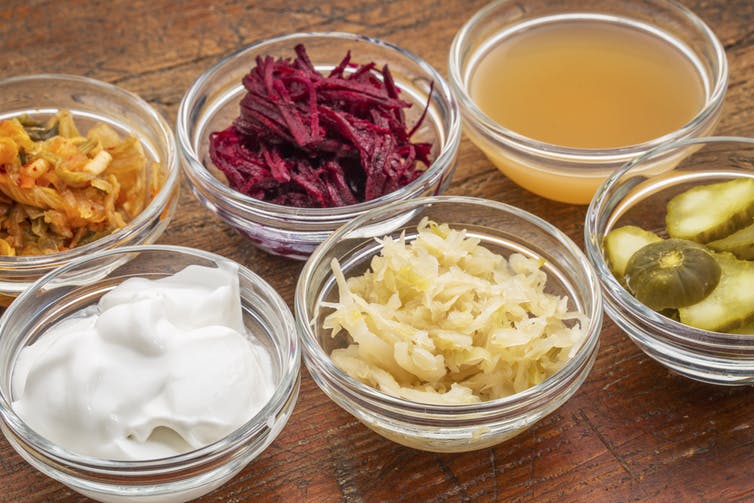 Amid the increasing rise of probiotic use in Western society, a recent journal article asks whether we should evaluate the products' safety with a little more scrutiny.
For millennia, humans have consumed foods rich with live bacteria.
Yogurt, for instance, dates back to at least 5000 B.C., and in Korea, kimchi — fermented vegetables — has also been consumed for thousands of years.
Today, however, live microorganisms are added to a range of products advertised as providing a wide array of medical benefits.
Creative marketing and a general fascination for gut bacteria have combined to create a huge market for probiotics.
Perhaps surprisingly, to sell a product that contains live microorganisms there is no legal requirement to provide evidence that it works or, importantly, that it is safe.
An article published this week in JAMA Internal Medicine argues that this is a dangerous state of affairs. The piece was written by Dr. Pieter A. Cohen from the Cambridge Health Alliance at the Harvard Medical School in Boston, MA.
The state of the evidence
Dr. Cohen begins by outlining the proven benefits of probiotics. For instance, Saccharomyces boulardii has been shown to help treat some types of diarrhea in children and reduce recurrence of Clostridium difficile infections in adults.
In spite of the specific cases mentioned, he argues that the strains used in foods and supplements have not been proven to benefit health and neither have they been shown to be safe.
Manufacturers claim that probiotics help maintain respiratory, cardiovascular, reproductive, and psychological health. However, Dr. Cohen writes that " despite the advertised indications, there are no large, long-term clinical trials proving that probiotics offer clinical benefits for people who are already healthy." He continues:
"Widespread use, particularly among people who are healthy, has greatly outpaced the science."
For instance, a comprehensive review of relevant literature published earlier this year concluded that "the feasibility of probiotics consumption to provide benefits in healthy adults requires further investigation."
In other words, there may be benefits, but the evidence simply does not exist to definitively say either way.
Despite this, manufacturers are legally permitted to tell consumers that their products "support the immune system" or "boost digestive health." Perhaps even more worryingly, they are not required to add information regarding potential adverse effects.

What are the possible dangers?
Over the years, dozens of case reports have underscored the potential hazards of probiotic supplementation. Risks include fungemia and bacteremia — the presence of fungi or bacteria in the blood, respectively.
Individuals with compromised immune systems are most at risk, including the very young and old. These organisms have evolved to infect, after all.
Because many probiotic trials do not report adverse events sufficiently, the exact scope of this problem is not known.
Aside from the risk of opportunistic infections sparked by probiotic consumption, there is the potential threat of low quality and contaminated products.
Although the United States Food and Drug Administration (FDA) have stringent safety rules for the manufacturing of supplements, these are not always followed.
According to Dr. Cohen, an inspection of 656 facilities in 2017 found "violations in more than half." He continues:
"These violations were not trivial: Most commonly, companies had failed to establish the identity, purity, strength, or composition of their final product."
This potential threat is brought into stark focus by the case of an 8-day-old infant who developed a fatal fungal infection following the use of a probiotic supplement that had been contaminated with fungi.
As Dr. Cohen notes, although following FDA regulations more closely would help reduce the risk of product contamination, it would still not ensure that the probiotic itself was entirely safe.
The author ends his article by calling for more stringent controls from the FDA. He writes:
"The agency should [...] require manufacturers, as Canadian authorities already do, to provide the specific strain or strains, and the number of live microorganisms per serving, on every bottle of probiotic supplements."
He also urges them to introduce extra safety testing, focusing especially on "potentially transferable antibiotic resistance genes." As it stands, we do not know how consuming bacteria with an array of new genes might impact antibiotic resistance now or in the future.
Dr. Cohen's take-home message is clear and concise:
"Consumers and physicians should not assume that the label on probiotic supplements provides adequate information to determine if consuming the live microorganism is worth the risk."