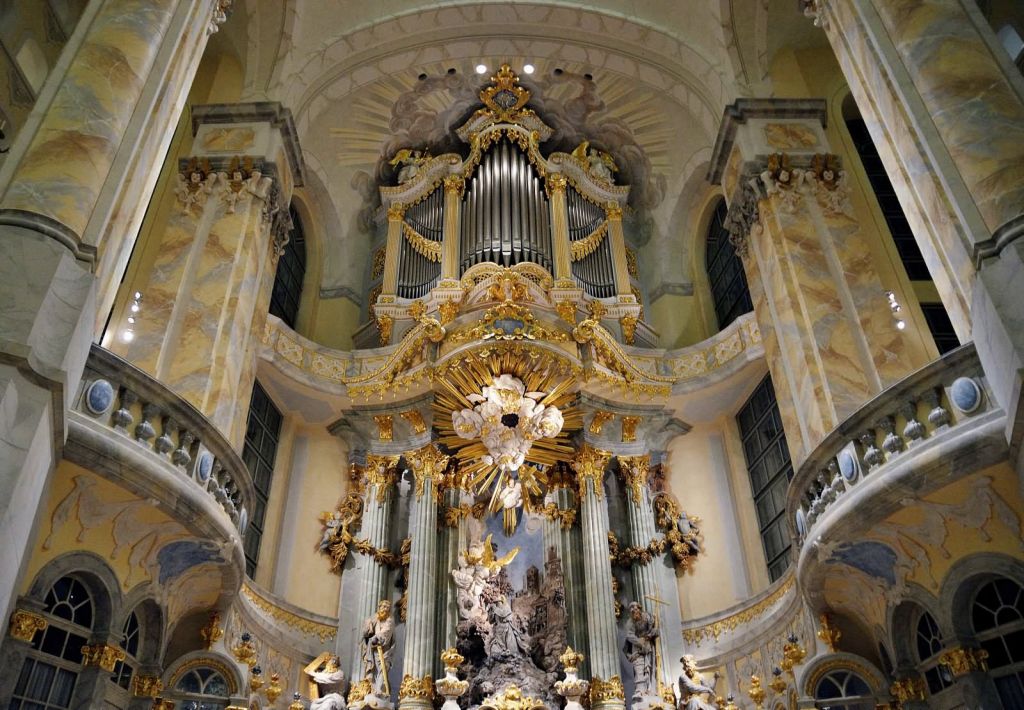 Visit the Frauenkirche in Dresden and learn more about the religious significance and architecture of this fascinating building. Discover the more than 1000-year history of the Frauenkirche.
Experience
Highlights
Learn more about the fascinating and impressive architecture of the impressive Frauenkirche
Learn more about the more than 1,000-year history of the Frauenkirche
Choose from 2 different ways to visit and listen to an Organ Service (optional).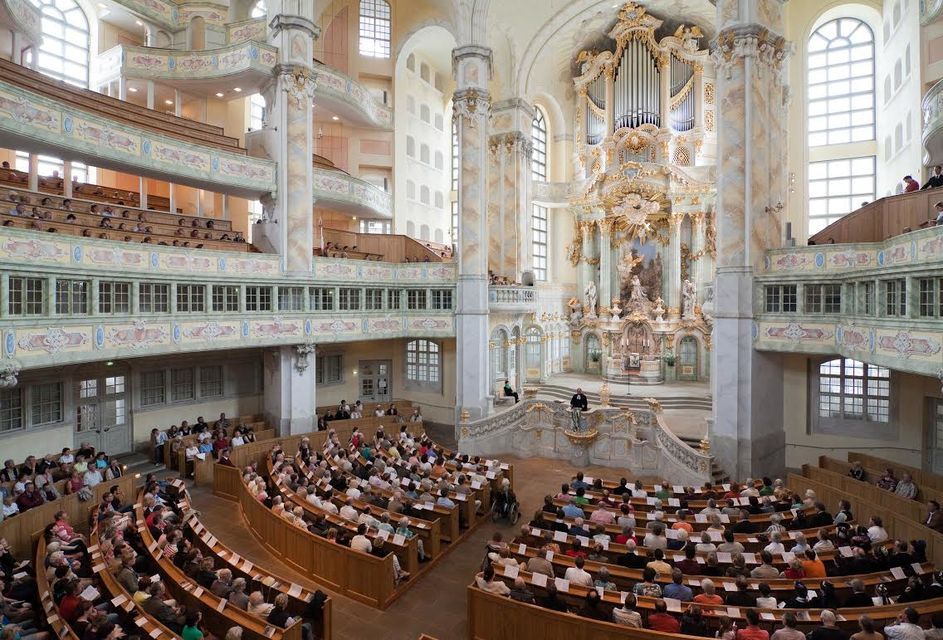 Full description
Learn more about the history, architecture and religious significance as well as the renovation and today's use of the Frauenkirche. Choose from two different visitor options.
1. Ticket type: Organ concert for individual bookings and groups
Watch the organ concert and visit the church from Monday to Saturday at 12:00 and Monday, Tuesday, Wednesday and Friday at 18:00. After the organ service, you can explore the history and architecture of the Frauenkirche from your seats.
A leader speaks from the pulpit and you can sit back and enjoy. The organ service and the central guidance take place in German language. Although there are almost 600 seats in nature, you can reserve a space in the gallery for your group if you wish. The entire tour takes about 1 hour.
2. Ticket type: Combined tour only for single bookings
Daily tours with different tee times take place as a combined tour. This tour will take you on a tour (maximum 30 participants, duration approx. 50 minutes) through the church and the first gallery.
This is a day ticket with no specific start time. Time changes may occur due to weddings, christenings or other church services. It is best to call the tour operator by phone to confirm the exact start time of your tour. The phone number can be found on your voucher.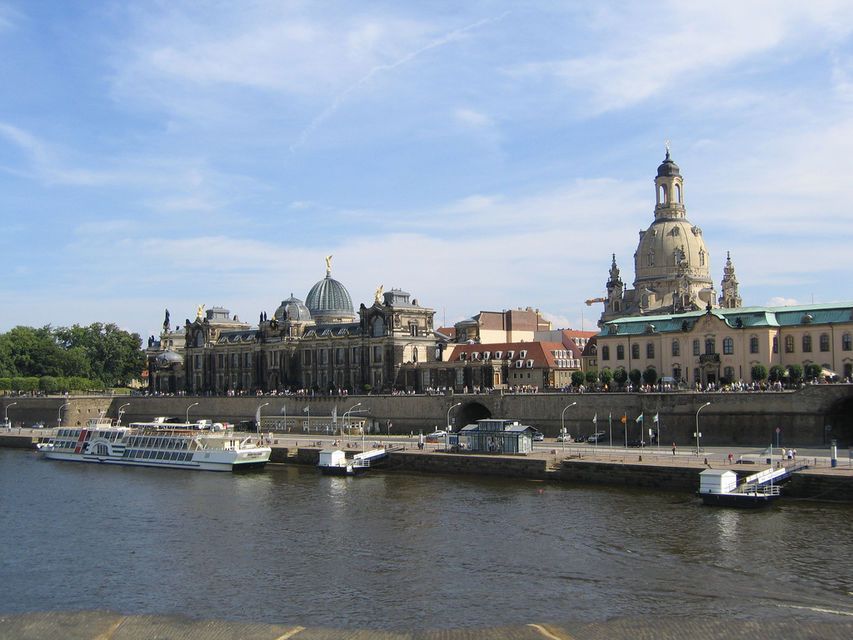 Includes
Entrance to the Frauenkirche
Tour with experienced guide
Guaranteed places in the gallery for the organ worship and the church presentation
system fees
Control
What is not included
See The Price