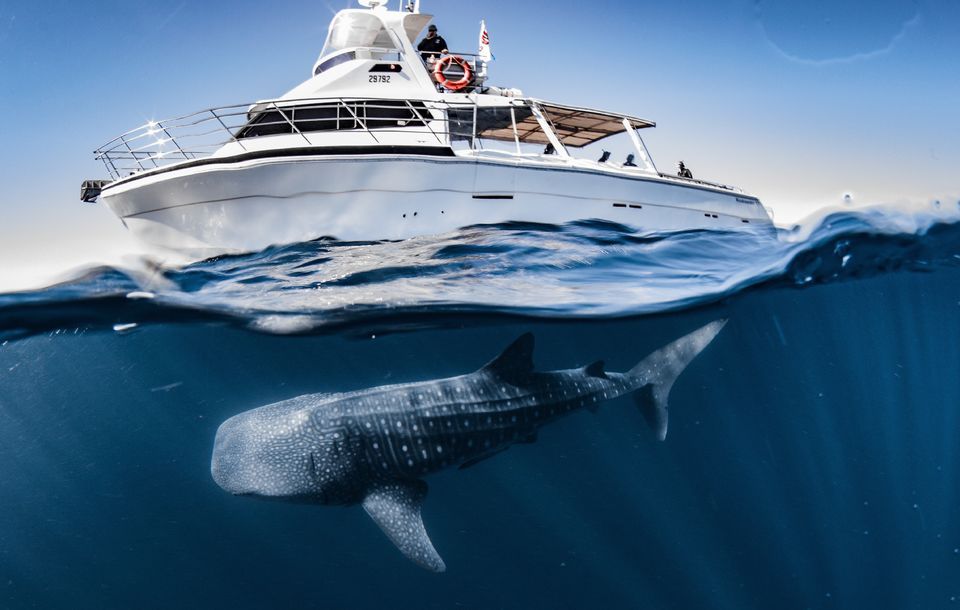 Come and snorkel with the largest fish in the sea on a full day excursion from Exmouth! Join a unique ocean adventure to explore the best Ningaloo reef with the world's leading whale shark team, and enjoy 100% guaranteed whale shark swimming.
Experience
Highlights
Snorkel with whale sharks at Ningaloo Reef on a full-day excursion from Exmouth
Learn all about these great creatures from on-board marine biologists and experienced guides
Swim between the coral reefs and look for dolphins, mantas and more
Take home free videos and photos of your unforgettable experience
In the unlikely event that you do not see whale sharks, a whale shark observation with a "good swim guarantee" is guaranteed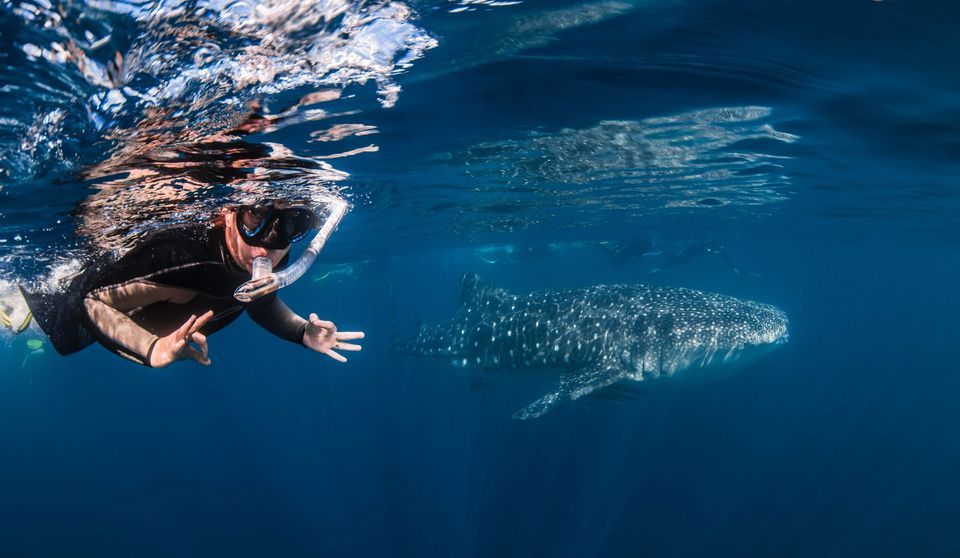 Full description
Experience an unforgettable day of snorkelling with the largest fish in the sea and discover the spectacular Ningaloo Reef World Heritage on this full-day excursion from Exmouth. Spend more time in the water and discover incredible marine life including migratory dolphins, manta rays, dugongs and more. Learn more about marine life from a qualified marine biologist and experienced guides who will teach you all about whale shark and reef ecology. Relax in the care of the world's leading whale shark team, with over 20 years of experience in snorkeling, diving and ecotourism.
Get picked up early and bright from your accommodation in Exmouth. You will be driven to Tantabiddi Bay, where your comfortable and stable boat will be first on the water. Start your adventure on the sea with a snorkeling tour through the Ningaloo reef. In the meantime, a spotter plane will locate the whale sharks, and with a longer airtime than most, this means that as many whalesharks as possible can be found throughout the day. From the end of March to August each year, whale sharks gather in the nutrient-rich waters of Ningaloo Reef. The whale shark is the largest of the shark family and the largest fish in the world. He is a harmless plankton eater and a perfect shark for swimming!
Your experienced guides will guide you into the water and guide you to the greatest adventure of your life, swimming with the magnificent whale sharks! A videographer will capture your memorable daytime experience with free videos and photos. A "good swimming guarantee" means that in the unlikely event that you do not see a whale shark, you can return for a free re-tour. During your adventure, keep fit throughout the day with snacks, a lunch buffet and refreshments. Return to Exmouth around 16:30.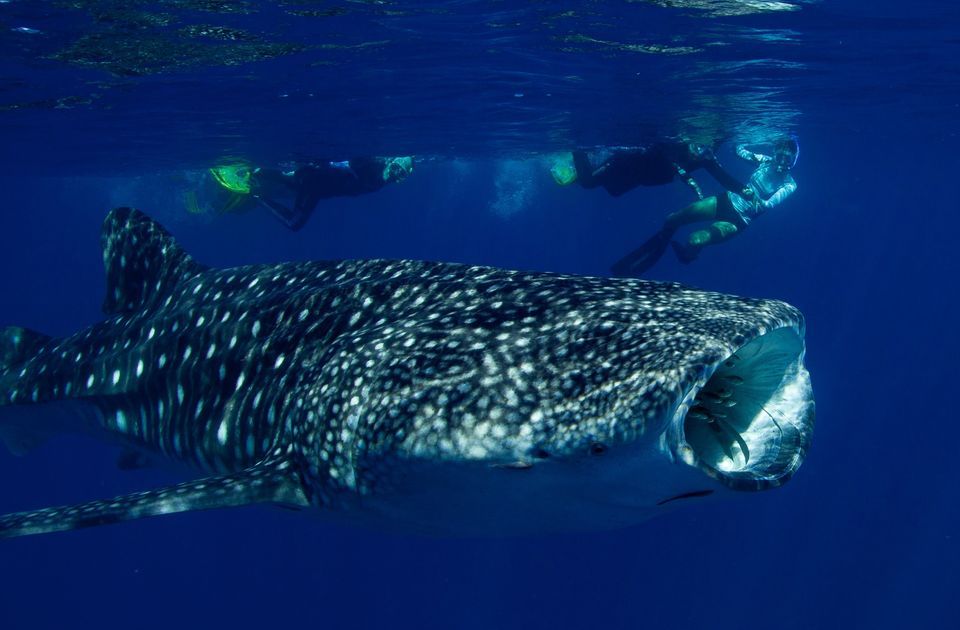 Includes
Pick up and drop off from most accommodation in Exmouth
Transport by bus to the boat ramp
Snorkeling at Ningaloo Reef in the morning and afternoon
Longer airtime with our search plane to locate as many whale sharks as possible
Whale Shark swimming on Ningaloo Reef
High quality equipment, including masks, snorkels, fins and wetsuits
Qualified marine biologist and experienced crew
Morning and afternoon tea, lunch buffet and refreshments
Free beer and champagne
Free professional photos and videos of your experience
Good Swimming Guarantee: Free re-tour if no whale sharks are spotted