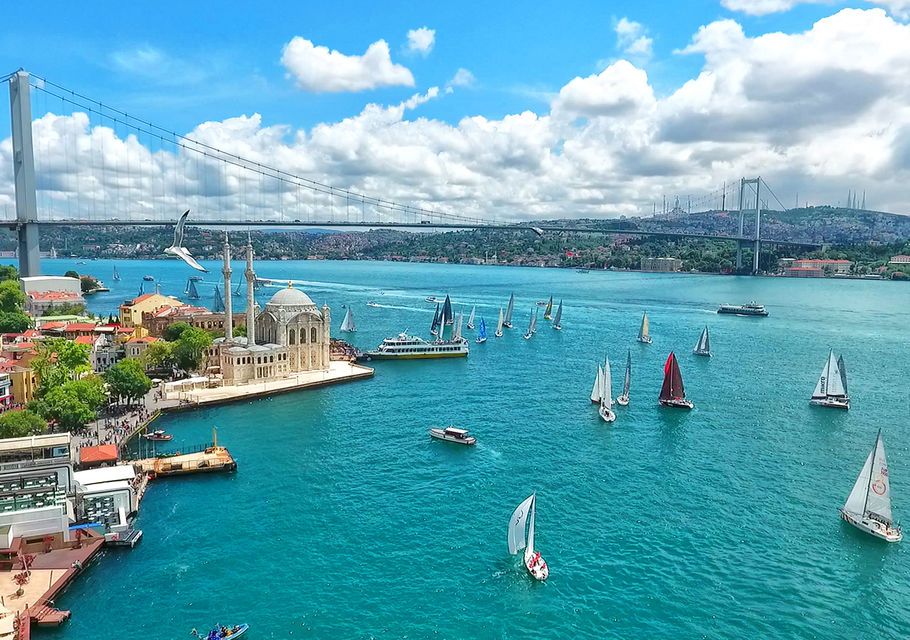 A Bosphorus cruise is one of the best things to do in Istanbul, even if you have little time. Get your ticket at Eminonu Pier near the Old Town and board one of the hourly departing boats.
Experience
Highlights
Discover the highlights between Europe and Asia
Discover the megacity of Istanbul from a different perspective
Pass by all the historic palaces, fortresses and the Bosphorus Bridge
Take great pictures on this trip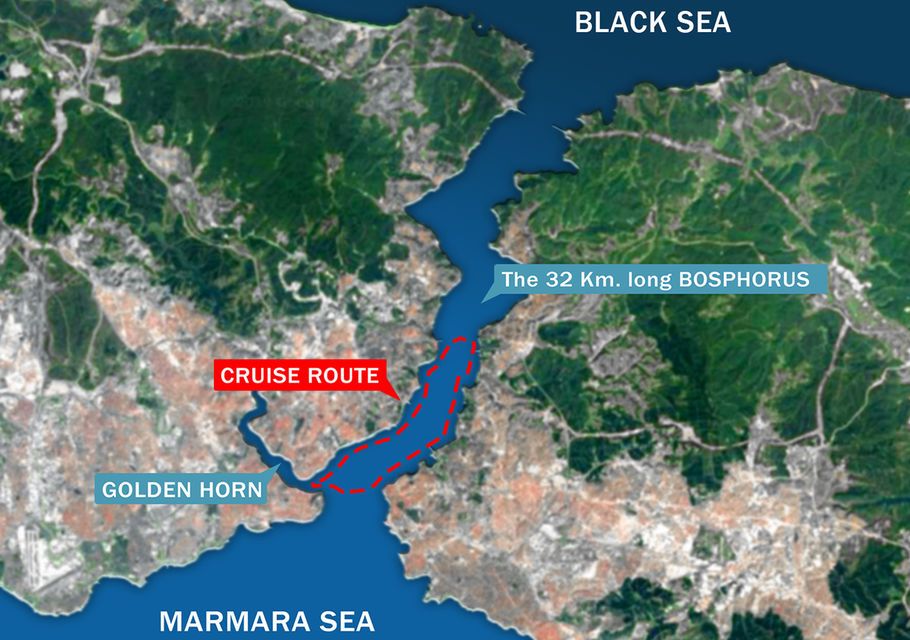 Full description
Take part in one of the best Bosphorus cruises in Istanbul and admire the cosmopolitan city from a different perspective, while enjoying the beautiful views of the Orient and the Occident.
The Bosphorus is 32 km long, separates Europe from Asia and connects the Sea of ​​Marmara with the Black Sea. Travel between Asia and Europe on the Bosphorus and discover Istanbul's attractions, magnificent palaces, ancient castles and other historic sites, as well as beautiful coastal residences and the Bosphorus Bridge.
Historic places to see from afar are the Galata Tower, Topkapi Palace, Hagia Sophia and the Blue Mosque. In addition, take a look at the spectacular pieces of authentic bourgeois architecture on the European and Asian coasts.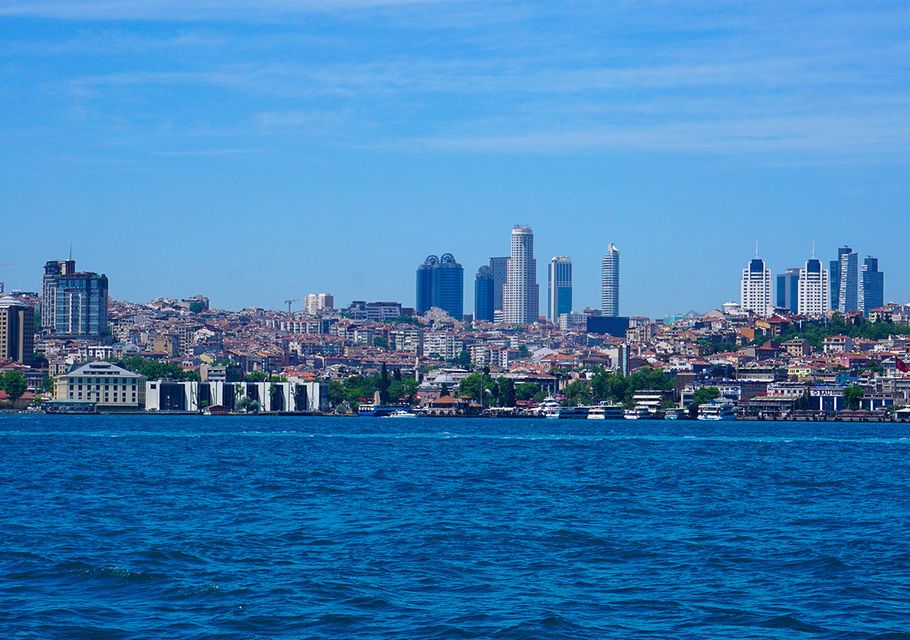 Includes
A 90-minute Bosphorus Cruise
What is not included?
See The Price