Get your kids involved with history, science and nature – all while having tons of fun with our family-friendly guide to Berlin
1. Berlin Zoo and Tierpark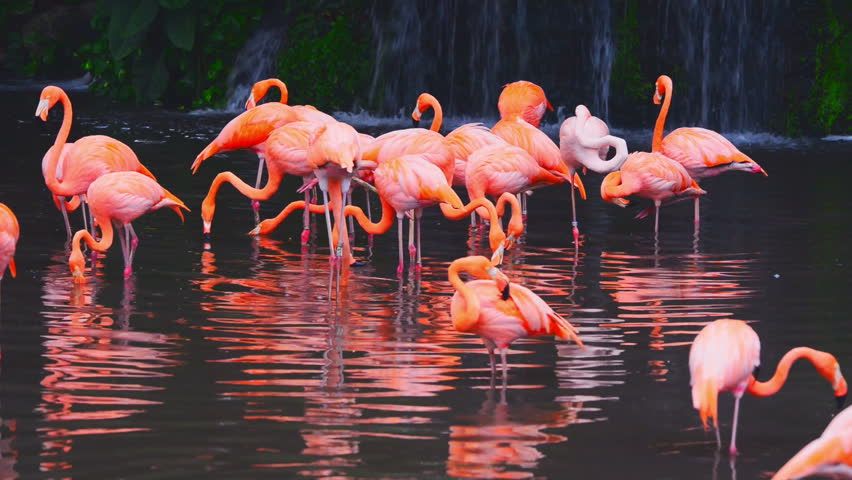 Due to Berlin's divided past, you will find not one, but two excellent zoos within the city. Most visitors opt for the older, more central, Berlin Zoo, built in 1844, but the Tierpark, founded in 1955 in the former GDR, is equally enthralling and boasts several walk-through enclosures. This beautifully landscaped garden, set in the grounds of an old Prussian Palace, Schloss Friedrichsfelde, has more of a 'private collection' feel than a zoo, with huge tiger and lion enclosures, a free-flight birds of prey show, and a complimentary little train transporting visitors around the grounds. Both zoos have an impressive collection of animals, Berlin Zoo having the most diverse range of species worldwide, including pandas, and each offer petting zoos and fantastic playgrounds; the Tierpark is especially good in summer due to its water play area, allowing kids to cool off after their animal encounters. And Berlin Zoo's after-dark tours by torch help children discover the habits of nocturnal animals.
2. Naturpark Schöneberger Sudgelände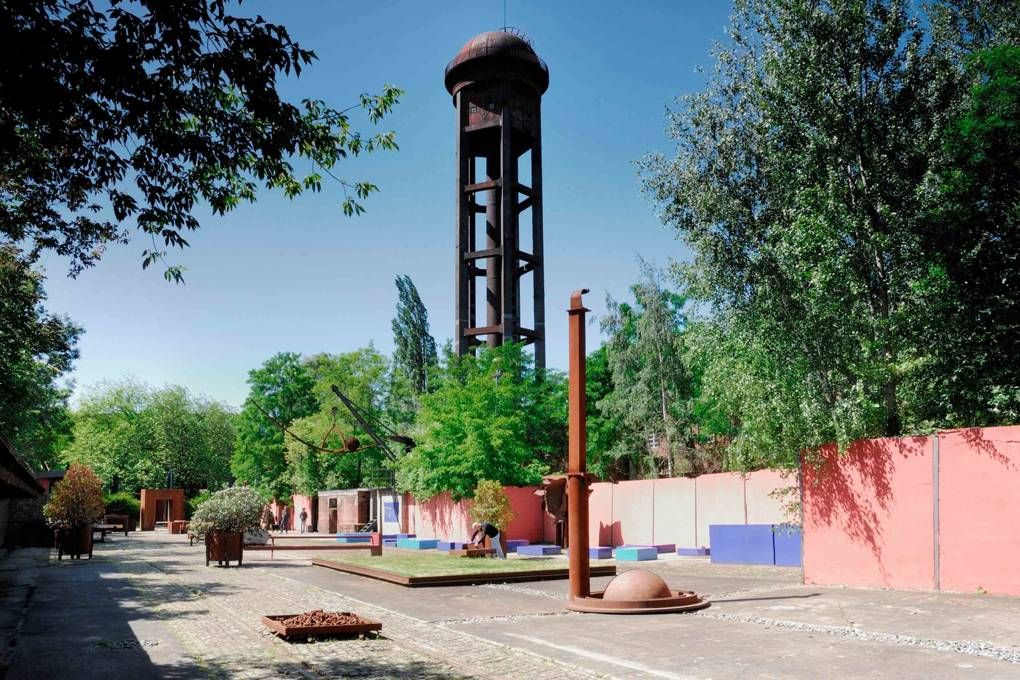 Berlin's incongruous nature is all part of its appeal, and this 18-hectare wilderness not far from the centre of town is yet another example of the city's surprising diversity. Decommissioned in 1952, this old train depot has been converted into a nature reserve, yet retains many of its original features, such as its landmark 50-metre-tall water tower, a magnificent steam locomotive in a wooded grove, a full-size train turntable and, of course, the old train tracks winding their way through the overgrown forest.
While following one of the nature trails through forgotten tunnels, wild grassland and over-hanging trees, it feels just like you're the first to discover this abandoned place, which nature is fast reclaiming. Keen naturalists will love spotting dozens of types of birds, plants and wee beasties. There is a small café too. A vast 4,000m squared old locomotive shed is used variously by experimental artists and performers throughout the year, and in winter becomes a twinkly lit, atmospheric Christmas market. Not many locals find their way out here, so you are pretty much guaranteed a peaceful visit to one of Berlin's most pleasant parks.
3. DDR Museum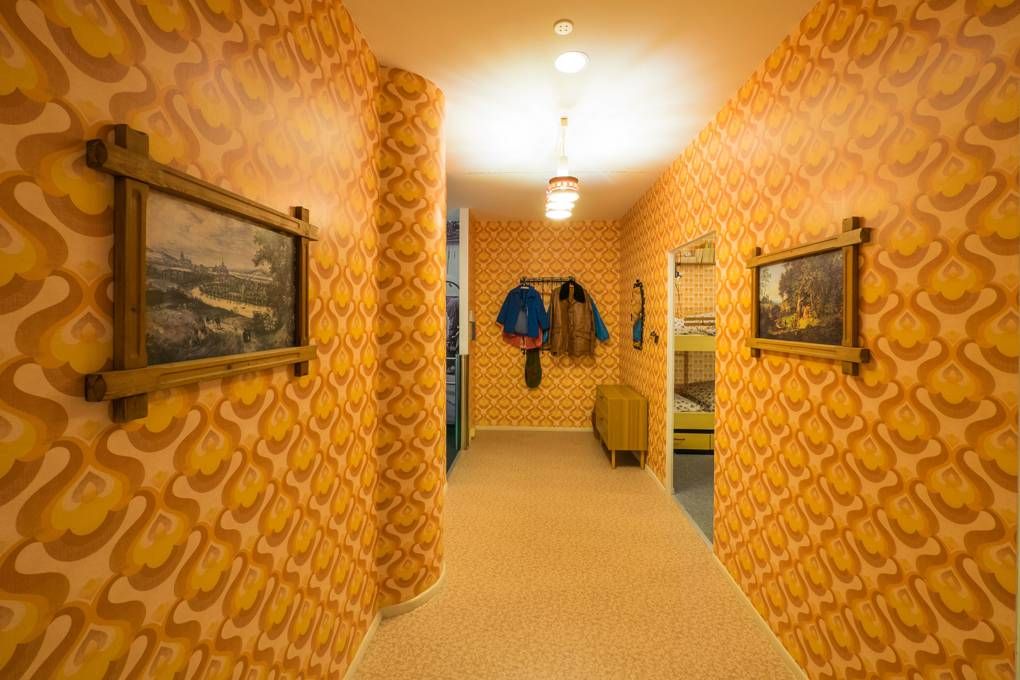 Centrally located, on the banks of the river Spree, it's not difficult to see why this charming museum is one of the most visited in Berlin. No matter how much or how little you may know of the DDR (Deutsche Demokratische Republik), the museum accurately reveals the closed world of this socialist state, with hundreds of original objects, such as packaged food, books, garish polyester clothing, and authentic reconstructions to walk around, including a typical five-room apartment and a Stasi prison cell, complete with loo.
'History to touch' is the museum's philosophy, so relax on the spongy Seventies sofa and watch some highly restricted TV programmes as your kids roam free, opening doors, dialling telephones, rummaging through wardrobes and exploring to their heart's content. A highlight is the opportunity to climb aboard a much-loved Trabant car, or 'Trabi', the official vehicle of the German Democratic Republic, for an East German driving simulation through an eerie DDR housing estate in post-war Berlin. Book online to avoid queueing.
4. Domäne Dahlem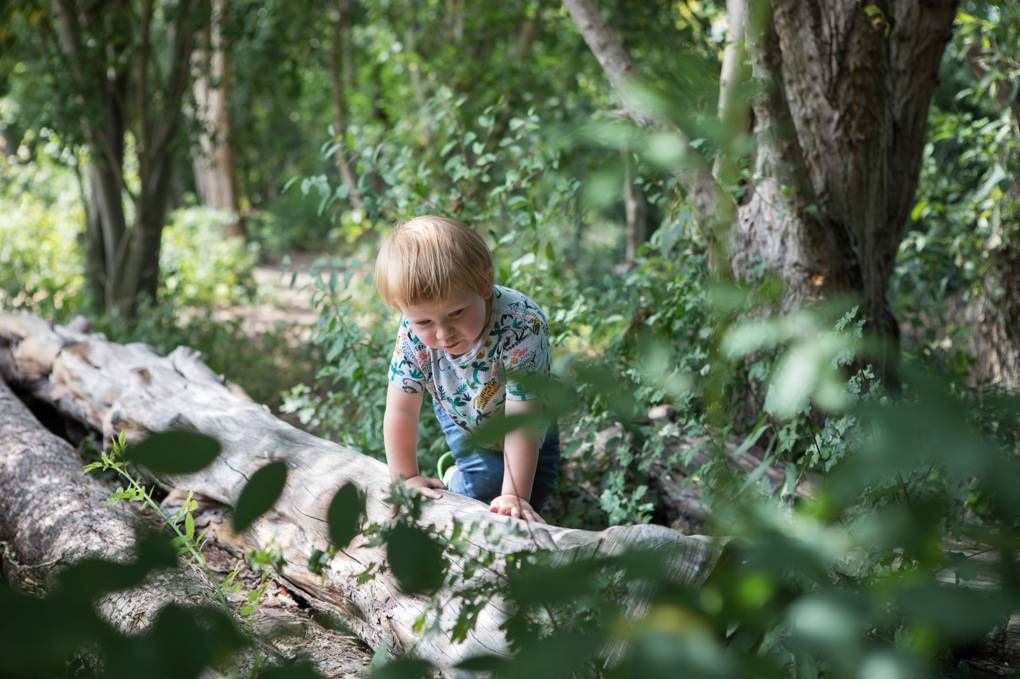 For a change of pace from urban life, Domäne Dahlem is the ideal destination, and as Germany's only working farm with a subway connection, it's easy to access from anywhere in the city. Walk through the gates and into the grounds of an old country manor house in the former ancient village of Dahlem, with corn swaying in the breeze and acres of land stretching far into the distance. This peaceful place has been a farm for more than 800 years and is now an open-air museum for agriculture and food culture. The mansion, dating back to 1560, houses a museum, including a charming historic butcher and grocery store, and in the renovated horse stables you will find the award-winning interactive exhibition, Culinarium, dedicated to the cultural history of nutrition, 'from field to plate' with many delightful hands-on exhibits.
Milk a cow, ride a tractor or a pony and follow the animal trail to see pigs, goats, cows, horses, turkeys and bees, or simply relax in the apple orchard to eat your picnic. Everything grown here can be bought in the Farm Shop or the weekly Saturday organic market and the excellent Landgasthaus restaurant cooks seasonal produce directly from the fields. There's plenty of space for tree-climbing, and various craft workshops such as pottery and weaving for children and adults alike to join. A day out at Domäne Dahlem feels like a day in the countryside, albeit it just a few S-bahn stops away from the city centre.
5. FEZ-Berlin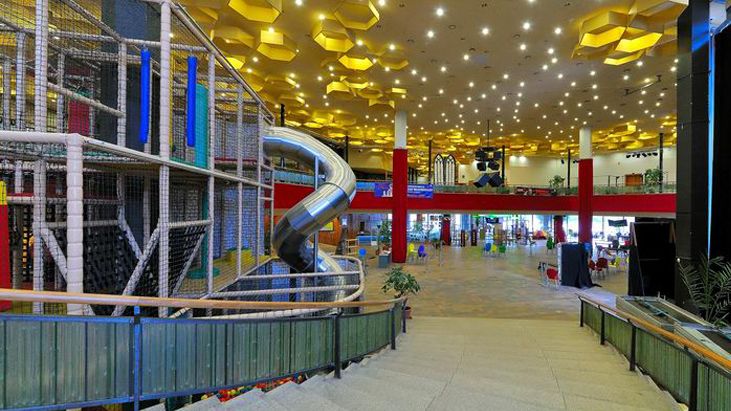 FEZ is a little out of the city centre but is worth the journey. This 100,000-metre squared area is filled with fun and educational activities, making it the largest non-profit family centre in Europe. There's tonnes to do whatever the weather, from the bathing lake in summer and indoor swimming pools in winter to the little FEZ steam train taking visitors all around the site, and various soft plays and playgrounds for all ages; it's almost a little disorientating on first arrival to know what to do first. The main FEZ building is set in the heart of the Wuhlheide urban forest and if the weather is kind, head to any of the playgrounds and climbing areas, or hire sports equipment or one of several mini-vehicles, scooters or bikes to explore the trails and paths. Inside are various play areas, plus the Orbital Space Centre, complete with objects from the MIR space station and skill tests to see if you have what it takes to become a cosmonaut. For 50 weekends a year, there are thematic attractions, from samba to cooking, theatre programmes to puppet shows. Not all elements are provided in English, but even without a basic knowledge of German, FEZ will not disappoint.
6. Playgrounds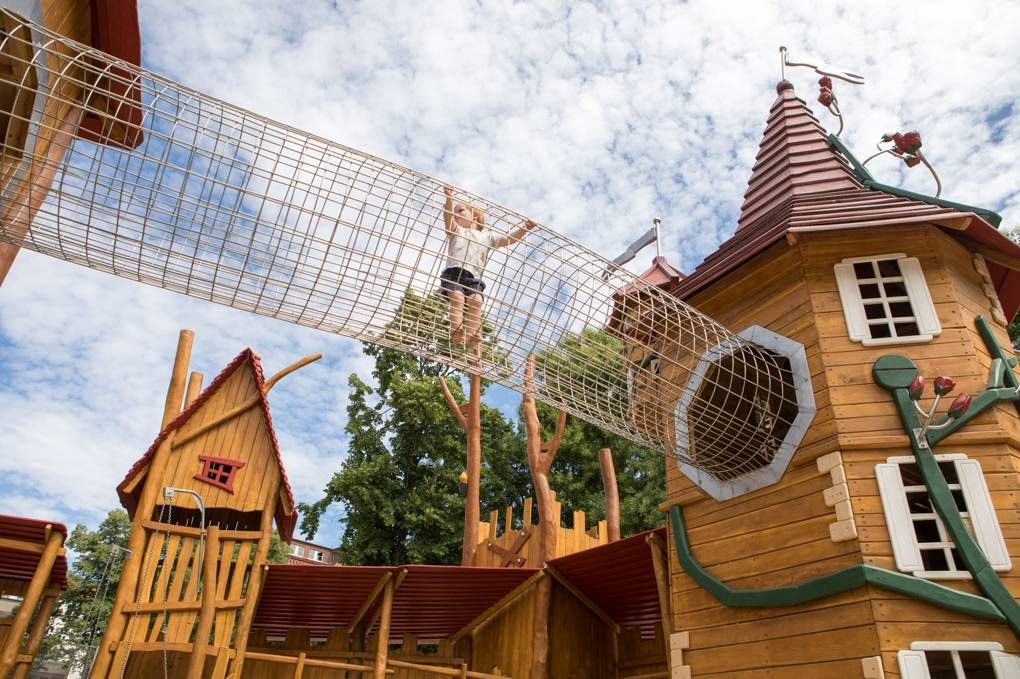 No matter in which neighbourhood you find yourself, you can be sure to find several excellent spielplatz within a few minutes' walk. The Berlin authorities seem to pride themselves on creating ever more fanciful, fun and decorative playgrounds for the little ones. You'll rarely see the forlorn trio of swing, roundabout and slide stuck in some neglected piece of concrete so regularly seen elsewhere. From the 1,001 Arabian Nights playground in the Volkspark Hasenheide, complete with genies, camels and palm trees to the recently opened and much admired Fairytales playground in Heinrich Lassen park, the creative minds behind the parks seem to know no bounds.
The majority of the parks are themed, many incorporatplaygroundsort of water feature which flows or sprays throughout the summer months and the equipment itself is lovingly crafted in wood, with remarkable attention to detail. Find Sleeping Beauty with her spinning wheel hidden high up in the tower at the Fairytale Park or a witch's house, laden with cobwebs and a broomstick awaiting outside at the Witch's Playground. Rather than rubber or woodchip flooring, most playparks are embedded in sand, making the surface not only safe in case of tumbles, but also a vast play area in itself. Just remember to take along a few sand toys, or borrow from the stockpile that is usually left lying around.
7. Museum für Naturkunde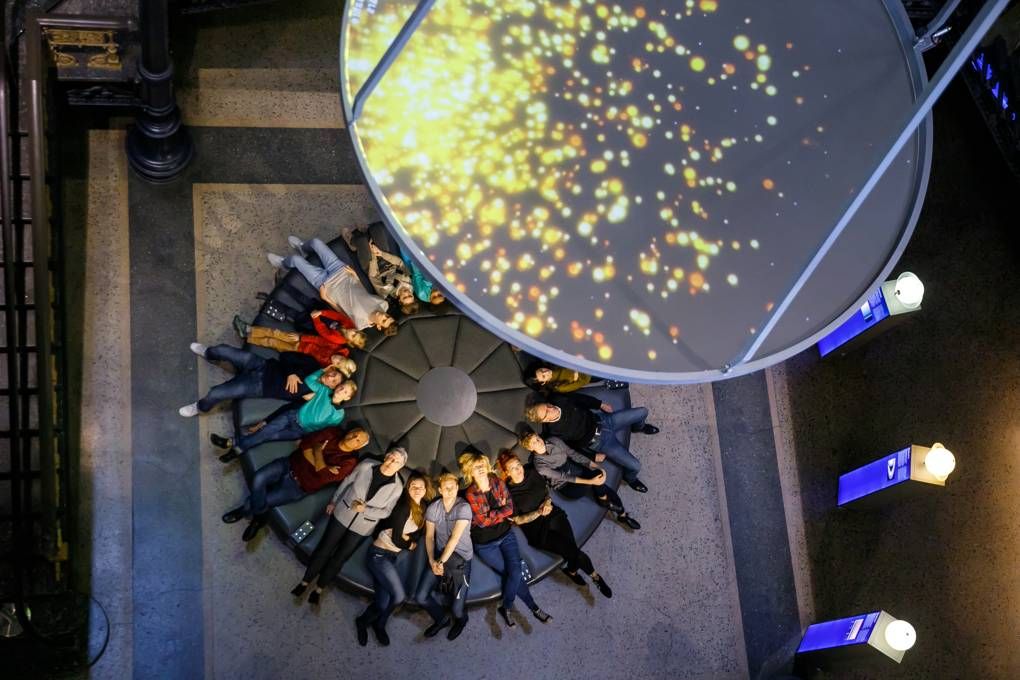 Berlin has its fair share of rainy days, but with bolt holes such as the Museum für Naturkunde, it needn't be a washout. Superstar dinosaur Tristan the T-Rex is there in all his glory, one of the best preserved Tyrannosaur skeletons in the world, accompanied by various innovative displays and even a Tristan app for your phone. And he is not alone; in the main hall is a jaw-dropping display of various favourites from the Jurassic Period, not least, a 13-metre-tall Brachiosaurus skeleton and perhaps the most famous fossil in the world, Archeopteryx Lithographica, the 'missing link' between reptiles and birds. Special 'Juroscopes' allow children to animate the skeletons on a screen, by adding muscle and flesh, then watch them roam the Jurassic landscape, hunting and killing prey.
For anyone who remembers Knut, the adorable polar bear cub born at Berlin Zoo who dominated the international media until his untimely demise in 2011, can see him again here, immortalised alongside Bobby the Gorilla and 3000 other mounted animals in a staggering display of biodiversity. All other natural history components are here, from minerals and insects to the solar system and evolution, but perhaps the most unique aspect of this museum is the Wet Collection, which is not for the faint-hearted. Here, in a specially designed room, is a visual delight of 276,000 glass vessels, covering 12.6km of shelf space, filled with 70 per cent alcohol, 30 per cent water and a specimen from each of the animal groups. Allow your children to gawp at creatures great and small, suspended for all eternity in their glass containers, before venturing out to the superb gift shop to buy Dino t-shirts and cuddly Knuts. During the winter months, book onto the night-time Flashlight Tours for a creepy treat.
8. Labyrinth Kinder Museum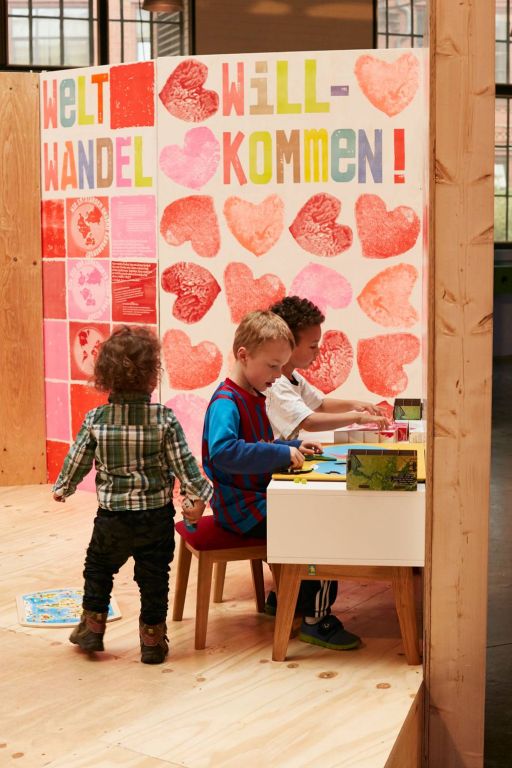 The Labyrinth Museum is anything but a museum. The focus here is learning through play and as such it's a noisy, colourful, animatedly interactive space for kids of all ages. The ground floor is a kaleidoscope of activity, with myriad places to explore, crawl through, make in, build on, drive around, puzzle about and dress up. In the upper gallery, there's an assortment of outsized soft objects and building blocks, various fun activities to challenge the body and mind, plus an enormous array of toy food and appliances for budding shoppers, chefs and gourmands. All around the space are friendly Labyrinth folk, ready to lend a helping hand to build a castle out of soft bricks, or teach you how to put together a tent. During the summer holidays, the outside area is given over to craft and physical activities and there are numerous workshops to enjoy. Downstairs is a small café and rest area for exhausted parents, where it's totally fine to eat your own snacks too. It's easy to spend an afternoon or even a whole day here, as the play options are seemingly endless.
9. Deutsches Technikmuseum and Science Centre Spectrum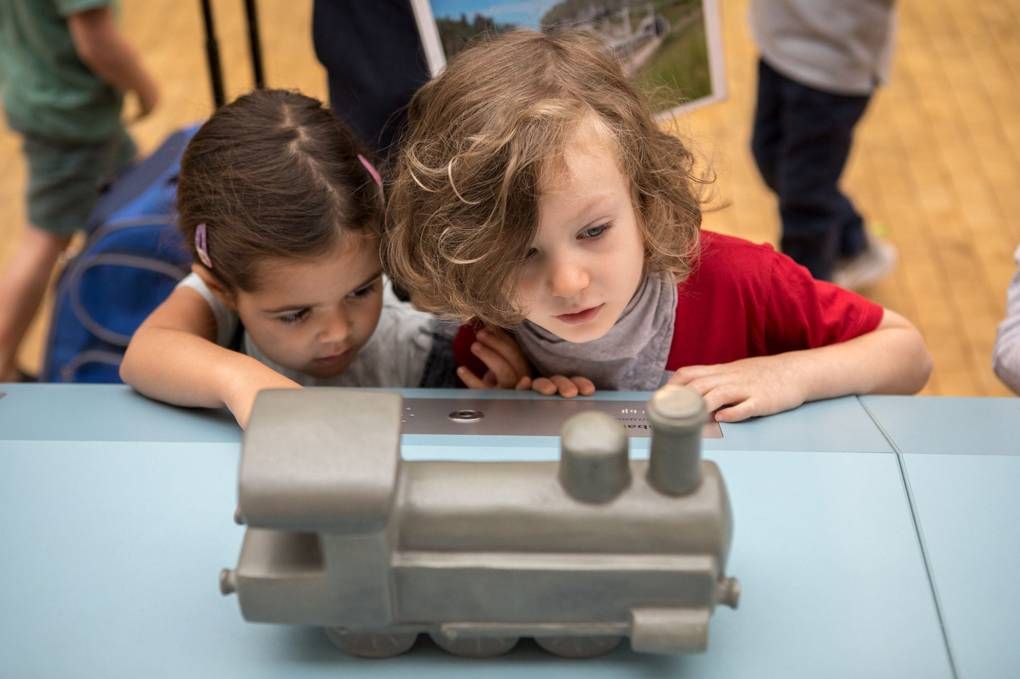 The Douglas C-47B 'Raisin Bomber' suspended high above this imposing building is a tantalising taster of what's to come. The extraordinary museum covers a gobsmacking 6,600 square-metres – three floors chockful of planes, trains and automobiles, not to mention ships, computers, TVs, cameras and much more. Berlin used to be Germany's rail capital, and 40 original trains from the first steam train to the precursor of the modern-day ICE high-speed trains stand in the immense locomotive shed. Children can climb aboard, don a train driver's hat and pull the levers on a couple of these majestic beasts. The permanent exhibition also covers 200 years of aviation history, 'From Ballooning to the Berlin Airlift', including recollections from Luftwaffe pilots.
The Maritime section of the museum is equally awe-inspiring, and outside, located on the grounds of the former Anhalter Bahnhof in acres of run-around space, are two 19th-century windmills and a waterwheel, testament to the lasting legacy of renewable energy sources. Plus, the entrance fee includes a pass to the Science Centre Spectrum next door. With more than 150 experimental stations in which to get involved, the key here is 'science to try'. In this hands-on space, children can explore and discover scientific concepts through play, proving that for even the stubbornest nay-sayer, science can be fun.
10. Tempelhofer Feld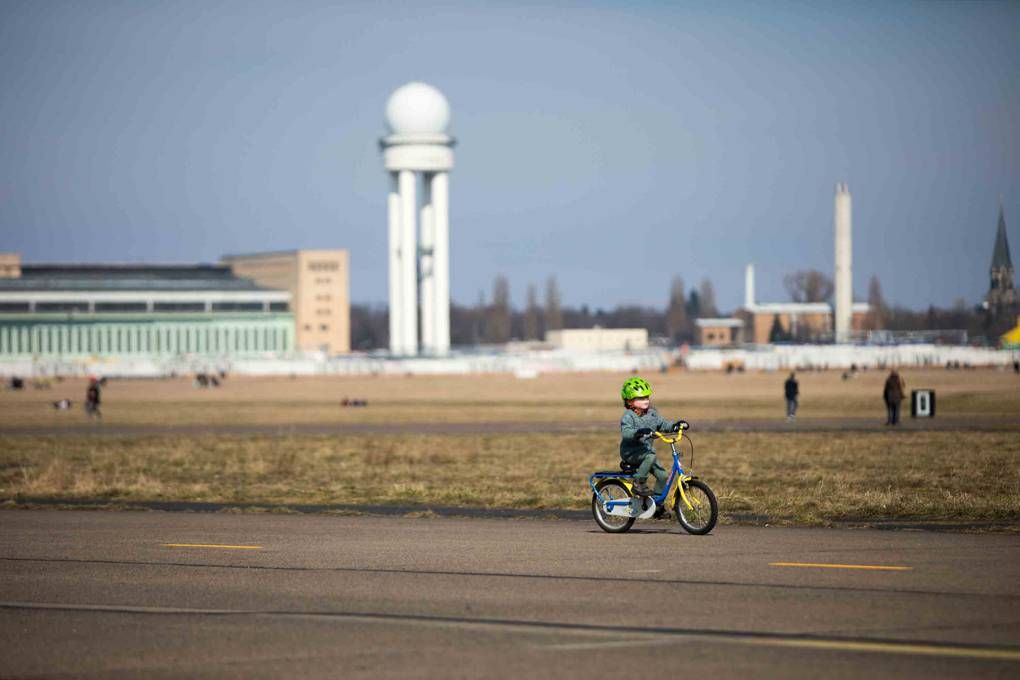 When the Tempelhof airport was decommissioned in 2008, there was some discussion about what to do with the enormous space. Happily, the decision was 'not much'. Hence, this 300-hectare area has lain pretty much untouched to become a wilderness of anything goes, cared for by Green Berlin, the state-owned, non-profit society that tends to green space in the city. A couple of bars and kiosks have opened, there's an allotment or two, a crazy golf course, a circus school, some sports fields, plus, in recent years, refugee accommodation has taken up a small corner, but on the whole, this vast space is free from clutter and commercial enterprise, and as such, is a wonder to behold.
Besides having been an airport, Tempelhof's history is colourful, from life as a mass rally ground, concentration camp and armament production factory during the Nazi era, to a symbol of freedom during the Airlifts of 1948/49. Now the field itself is simply a place of joyful recreation – kids on bikes, bigger kids on kite-boards, rollerbladers, cyclists, picnickers, dogs, they all enjoy this former travel hub, and it never feels overcrowded. It is possible to do tours of the spectacular, listed airport building itself, which is fascinating for older kids with a penchant for planes, and outside, at the Mobilcenter, you can hire miniature motorised cars, hoverboards and four-seater bikes to explore the area.